Mississauga, Renovation
Port Credit Reno is full of Character
This beautiful old home, located blocks away from Lake Ontario in a mature subdivision, underwent a major renovation that speaks for itself in terms of personality, flair, and unique decor finishes.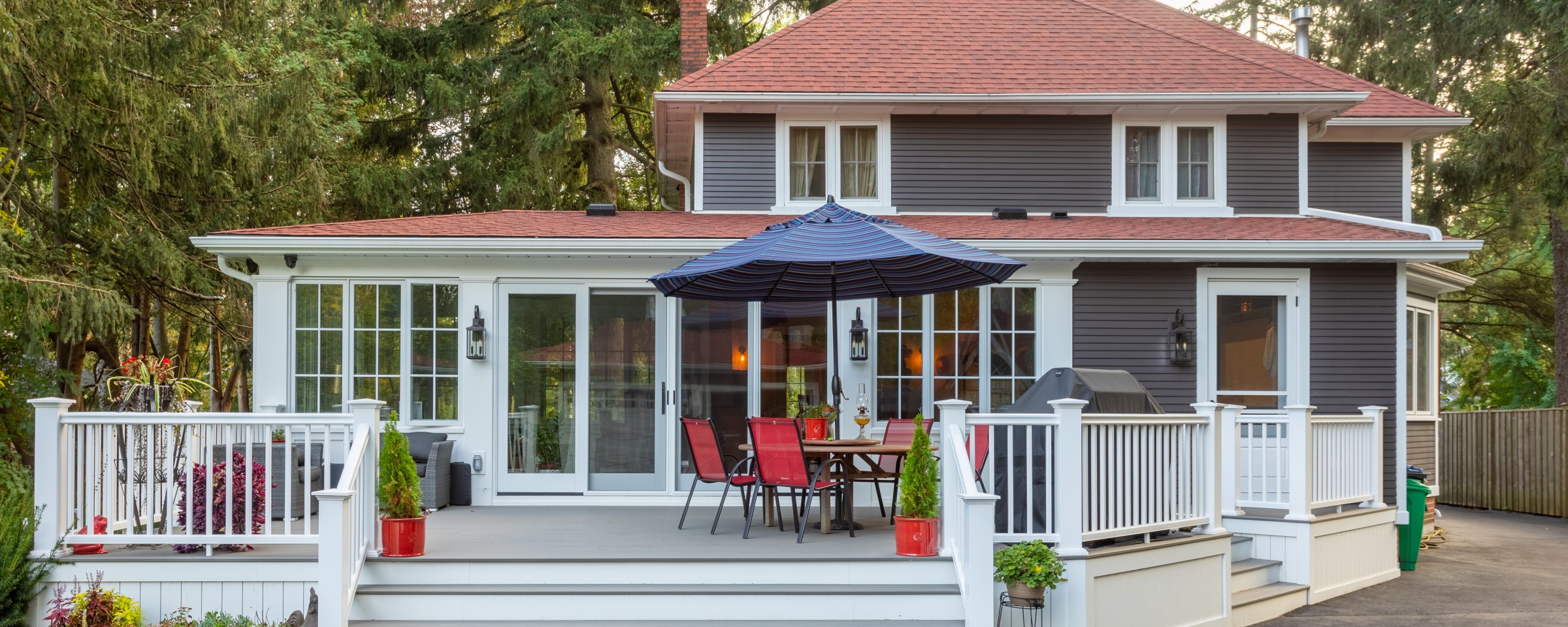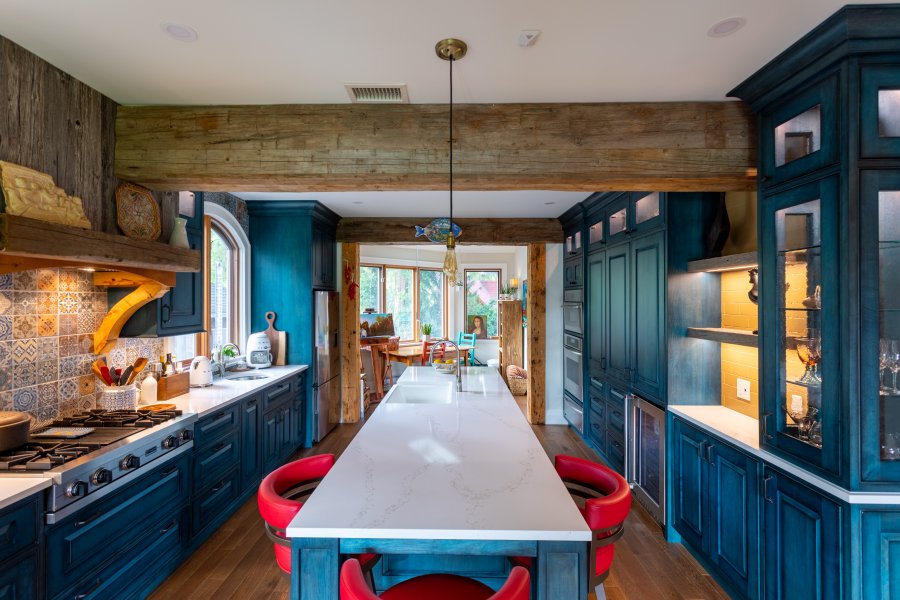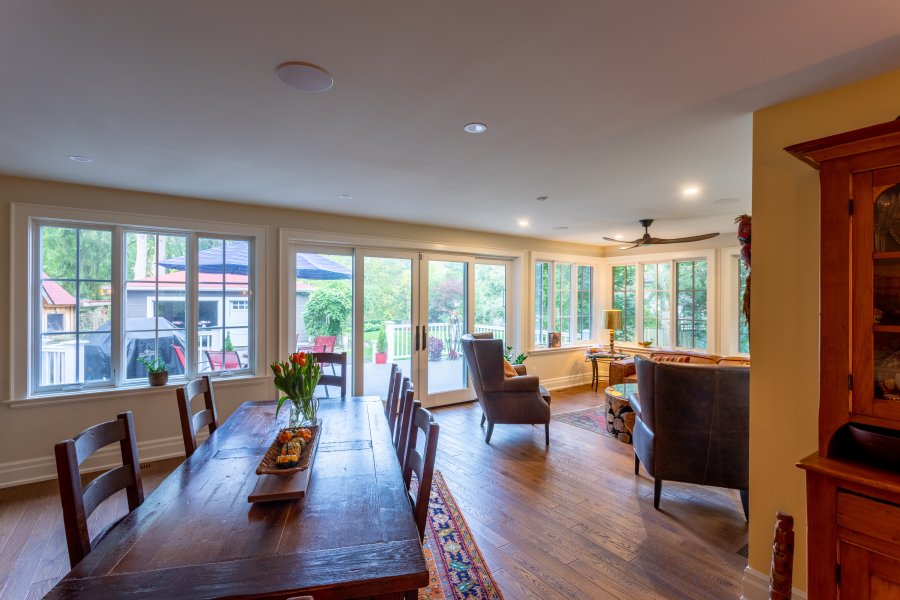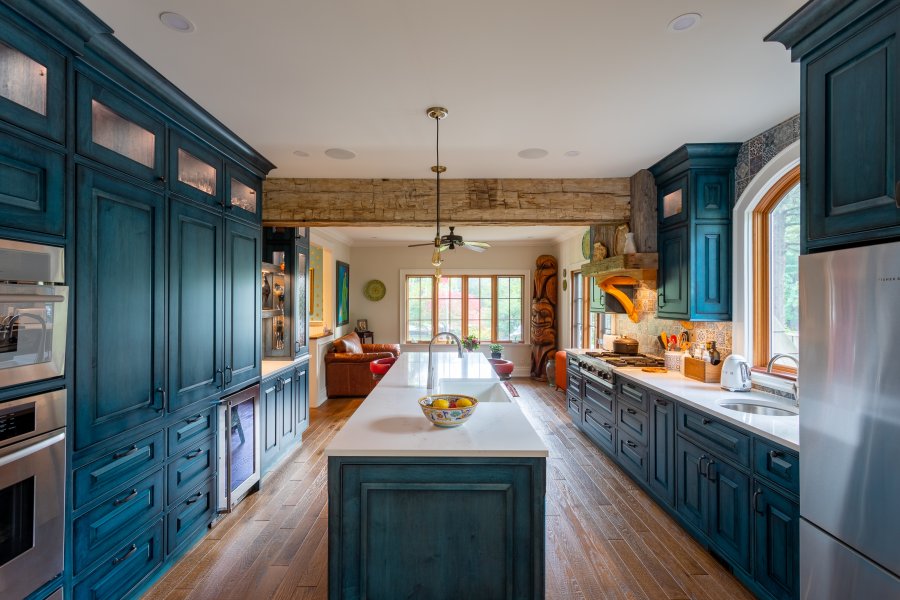 Your kitchen says a lot about you...
It's the hub of the home and should match your style in design and function. The turquoise cabinets and complementary decor really brighten the room and add colour to every corner. Designed to reflect her creativity and style, the homeowner executed her vision well. The bright colours and unique accents are found throughout the home and give the home outstanding character.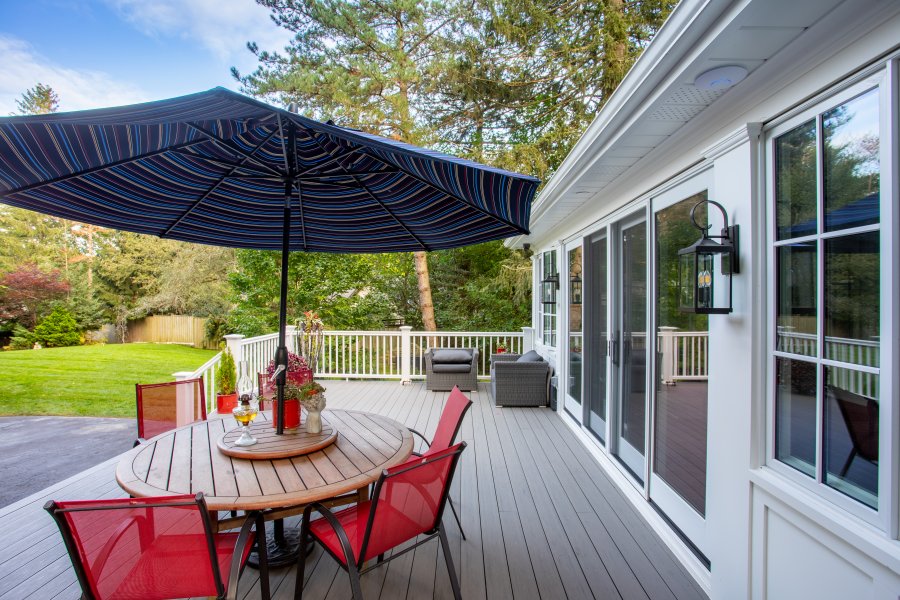 New outdoor living space perfect for entertaining
Summer is short in Ontario so getting the most out of the great outdoors is essential. The deck opens up to the fully treed backyard and pool making it a perfect backyard oasis for family and friends. Also, having glass on three walls of the new family room addition allows natural light in and the homeowners are able to enjoy the backyard view all year round.
Two functional bonus rooms in addition
The basement of the family room addition provided a perfect opportunity to include two rooms that are sometimes left out due to size constraints in older homes. Having adequate living space already on the main floor and upstairs, the homeowners chose to include a wine cellar and a workout room in the space. The wine cellar is finished with natural stone, proper cooling equipment and includes all their favorite wine selections.
Keep browsing our project gallery