Waterloo, Renovation
Flat Roof Modern Family Room Addition is Bright and Spacious
Located in a quiet, mature neighborhood in Waterloo, this family room addition and kitchen renovation features open spaces, modern clean lines, and three walls of windows bringing the beauty of the backyard in.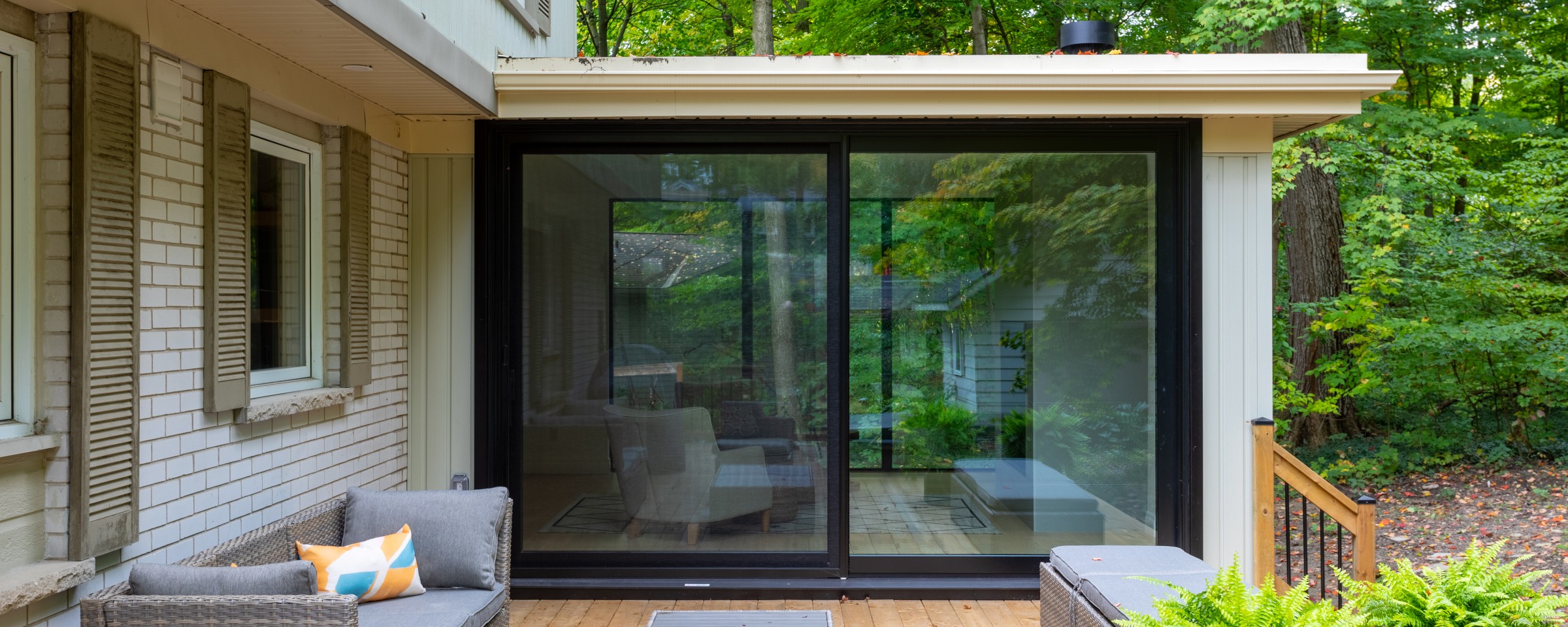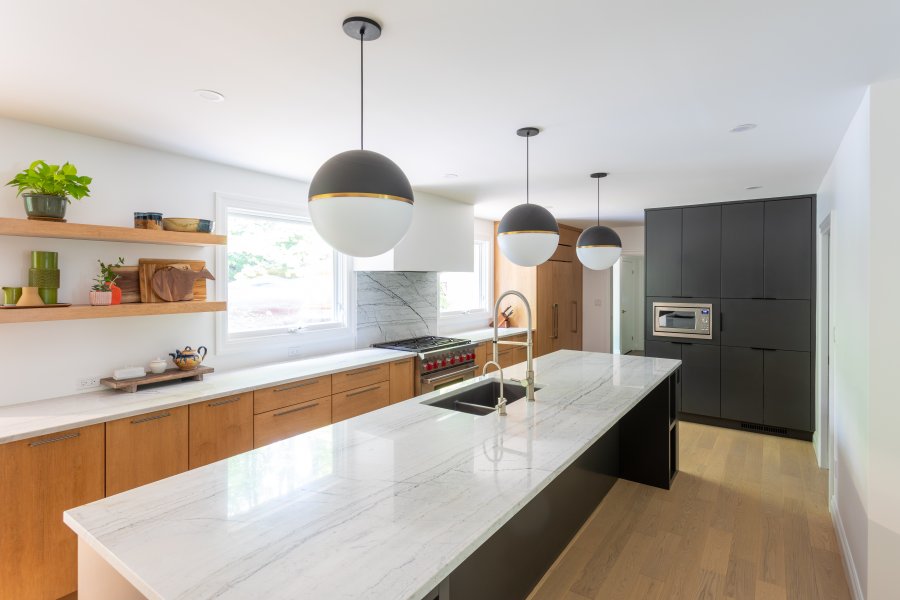 Key Design Features
Large bright working kitchen

The kitchen is the heart of the home for this family. Modern clean cabinetry, big working island, and marble countertops give this kitchen top marks for design and functionality.

Family Room

Incorporating a family entertainment space into the main living space is ideal for families who want to be together. Storage and clutter are whisked away easily with the large built-in custom millwork.

Extension of the outdoors

Large patio doors in the addition allow all the light in and open up to be a natural extension of the patio, hottub, and beautiful treed backyard.
Keep browsing our project gallery