Dundas, Renovation
Modern Farmhouse With a View
Rebuilt from the ground up, this 1980s bungalow was converted to a stunning, two-storey modern farmhouse.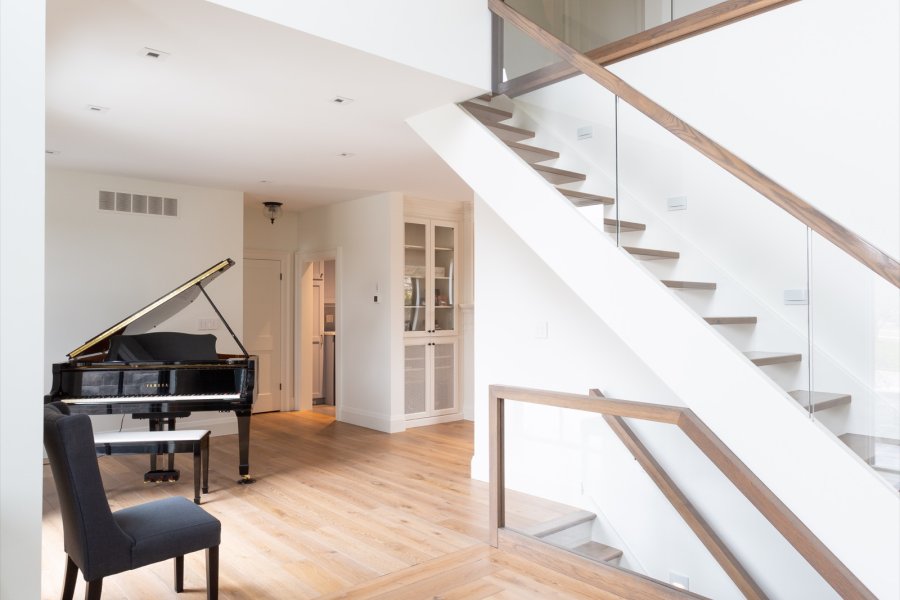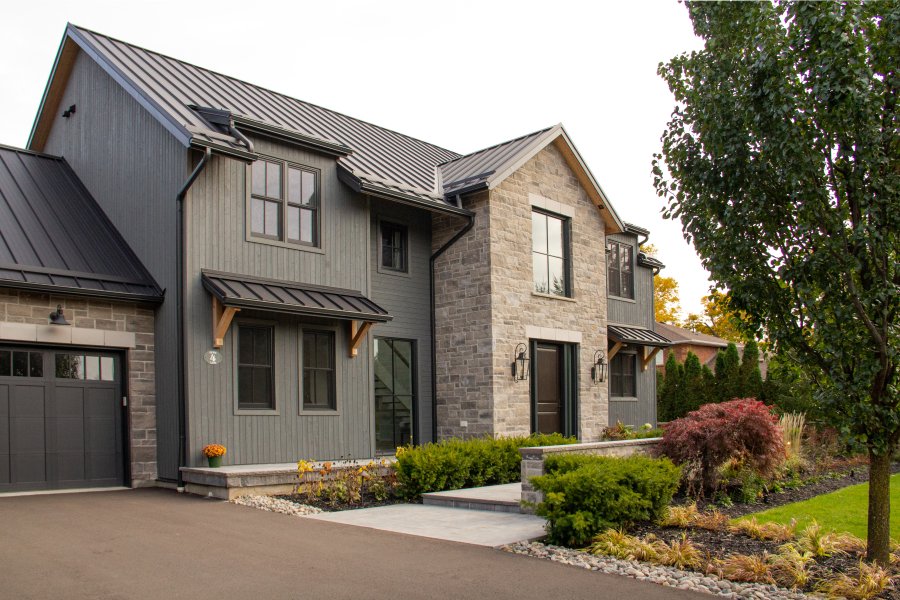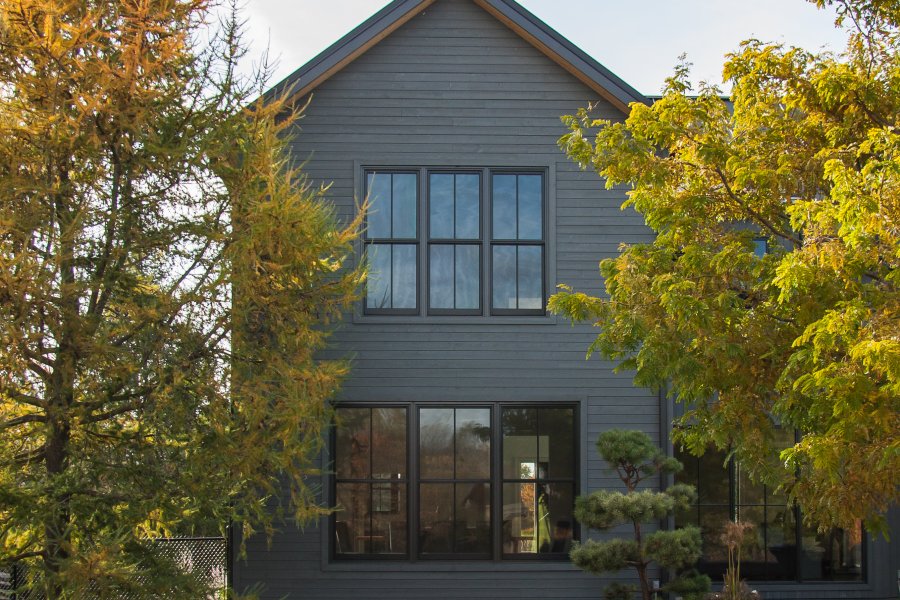 A large renovation for a growing family.
This family of five was looking for more living space with a clean and simple design that captured a better view of their outdoor spaces. The renovation included the entire main floor as well as a second floor with four bedrooms, a kids' bathroom, and a master en-suite.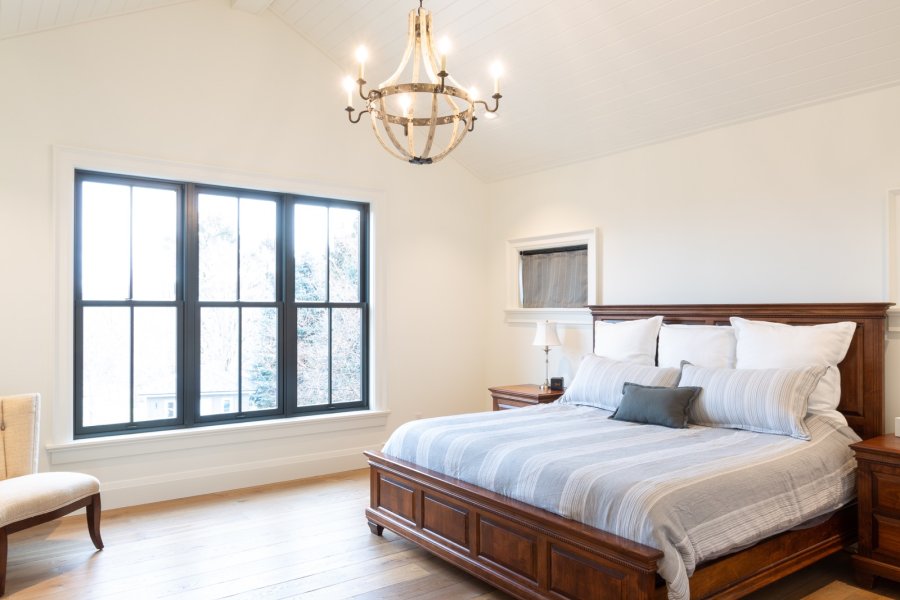 Expressing a modern yet classic feel.
From the exterior architectural details and material to the bedroom shiplap ceiling, the home's style offers a traditional farmhouse feel. Modern influences can be seen in the large, black windows that reveal a more contemporary interior.
Key Design Features
Light & Dark Contrast

Like a yin and yang, the light and dark inside of the home balance each other beautifully. Upon completion of the renovation, the family was amazed by the transformation and how the dark shell exterior contrasted the bright interior spaces.

Seamless Transition from Indoors to Outdoors

The layout of the dining and kitchen area's expansive windows showcase the gorgeous outdoor spaces surrounding the home — and allows the transition from the indoors onto the back landscape, pool and cabana feel seamless.

Spacious, Open-Concept Main Floor

An open-concept main floor connects a large double-height foyer flanked with windows showcasing the baby grand piano, open-riser staircase, living room, and the dining area — as well as letting in extensive natural light.
Keep browsing our project gallery