Cambridge, Renovation
A Cambridge Home Goes from Outdated to Updated
A family of four (five including their cat) turned to Slotegraaf Construction to rekindle the love for their home, which included a new exterior look along with adding better functionality throughout the inside.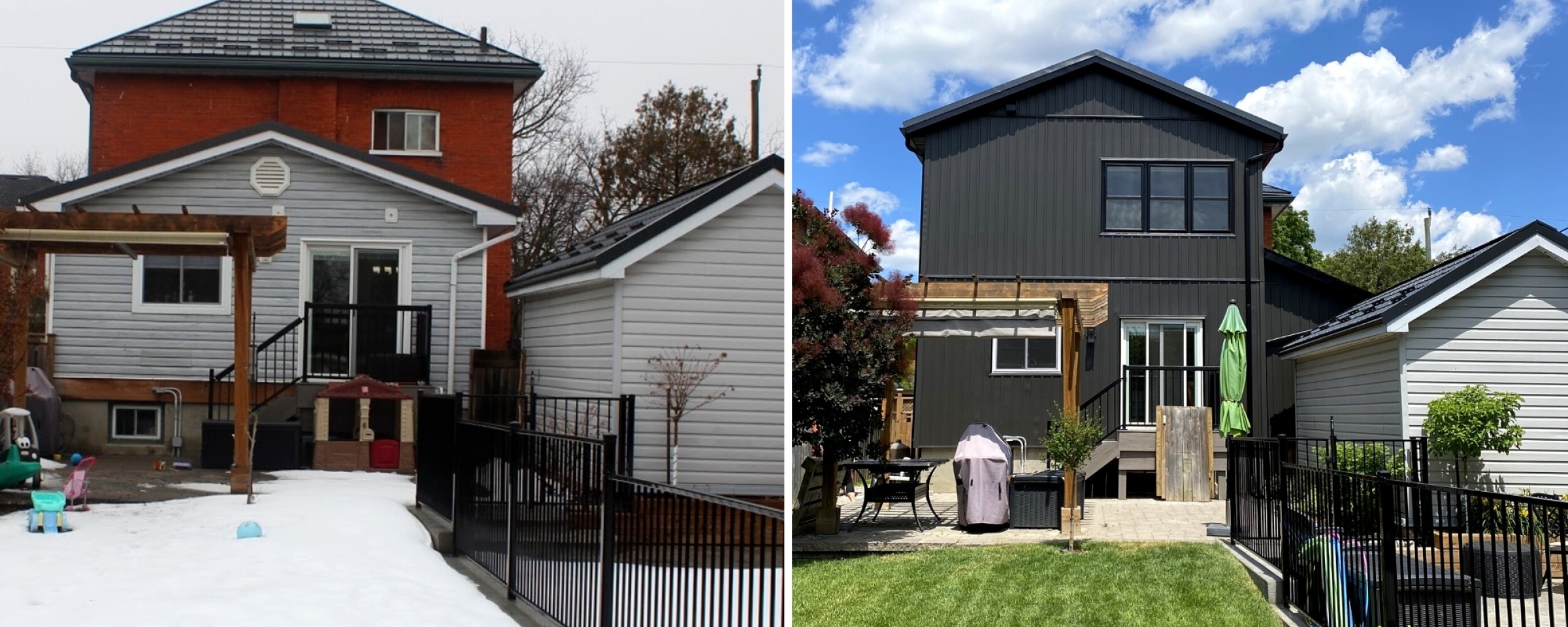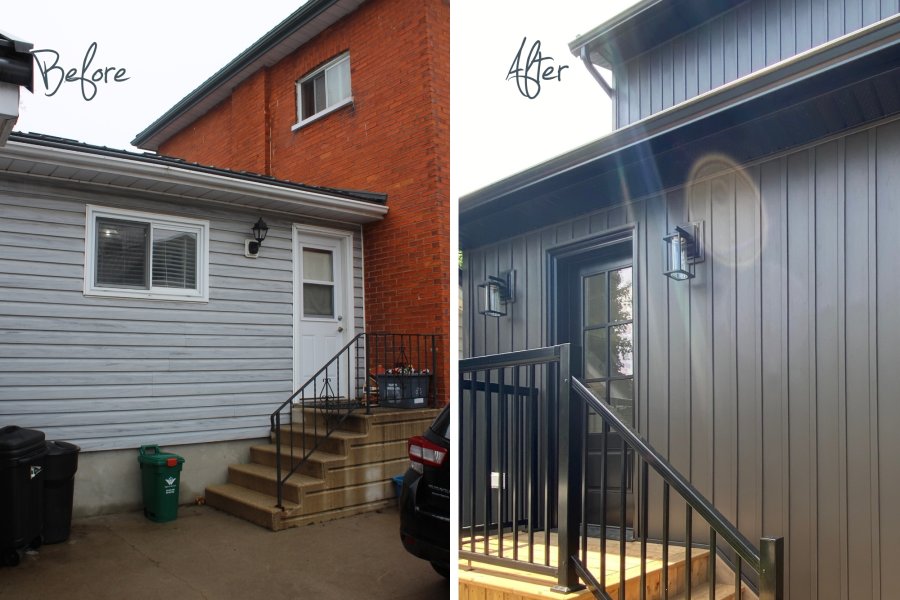 An Exterior Facelift
Additions to the home called for a mudroom and pantry area to be added to the main floor off of the kitchen. In order to accommodate this new interior space, changes were also reflected in the exterior. Pictured here, is the new, extended side entry into the mudroom complete with updated aluminum soffits and eavestrough.
At the back of the house (pictured above), you can see how adding a second-story master suite and walk-in closet, influenced a change to the exterior siding and roofing here as well.
While the masonry was left untouched at the front of the house, the former siding on the additions and renovated portion of the house was replaced with vertical siding.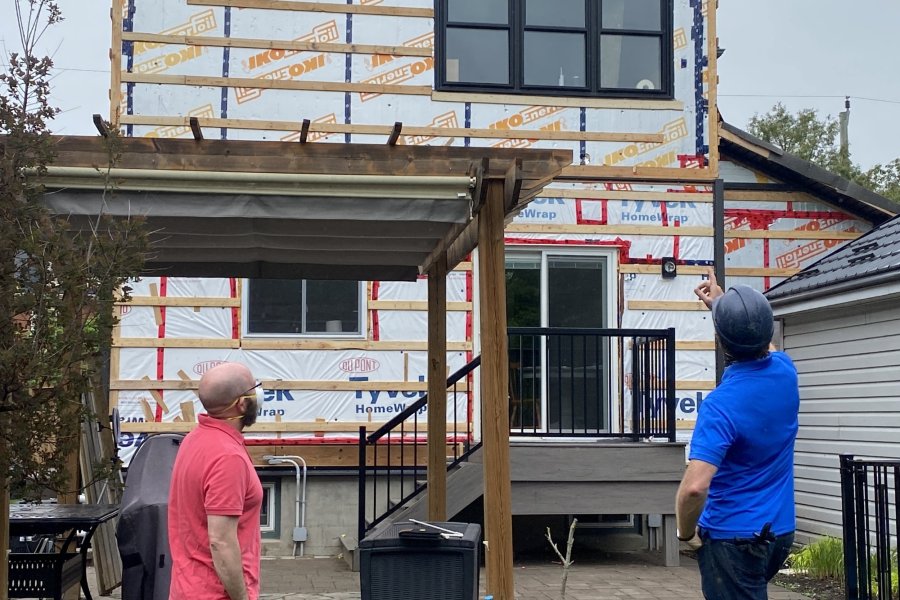 Pushing through the Pandemic
Construction on this home began prior to the first wave of the pandemic. In order to continue the work on time and deliver a successfully renovated home as promised, Slotegraaf Construction implemented extra measures advised by the Ontario government and public health department to ensure the safety of our clients, and staff in the office and on construction sites.
A testimonial from the homeowners: "We've been super happy with Slotegraaf. We ran a pretty exhaustive search looking for the right contractor, and also couldn't be happier with the selections. The whole crew was doing a great job with making sure they were taking extra precautions—sanitizing, wiping down surfaces. So, I'd hire them again in instant."
Interior Transformations
Attic

This attic and its accessibility were brought up to code to provide yet another finished space. It's now equipped with new carpeting, lighting, heating and cooling, dormer windows, and a functioning sink. The owners plan to use it as an office space.

Mudroom

A wall of the kitchen was extended outward for more space for the clients to be able to have a mudroom at the side entrance. Built-ins, cubbies, and a bench were included here to create a space that makes the transition from going indoor to outdoor for work, school, or errands a breeze.

Bathroom

The family's second-story bathroom also underwent a major transformation. With a new master ensuite added on, there was no longer a need for the stand-up shower in this bathroom. A double-sink vanity was also swapped in. Now, this bathroom showcases beautiful tile work, new lighting, and plenty of space for getting their two children ready in the morning.
Keep browsing our project gallery