Puslinch, New Home
In Progress: The Modern Block House—Part III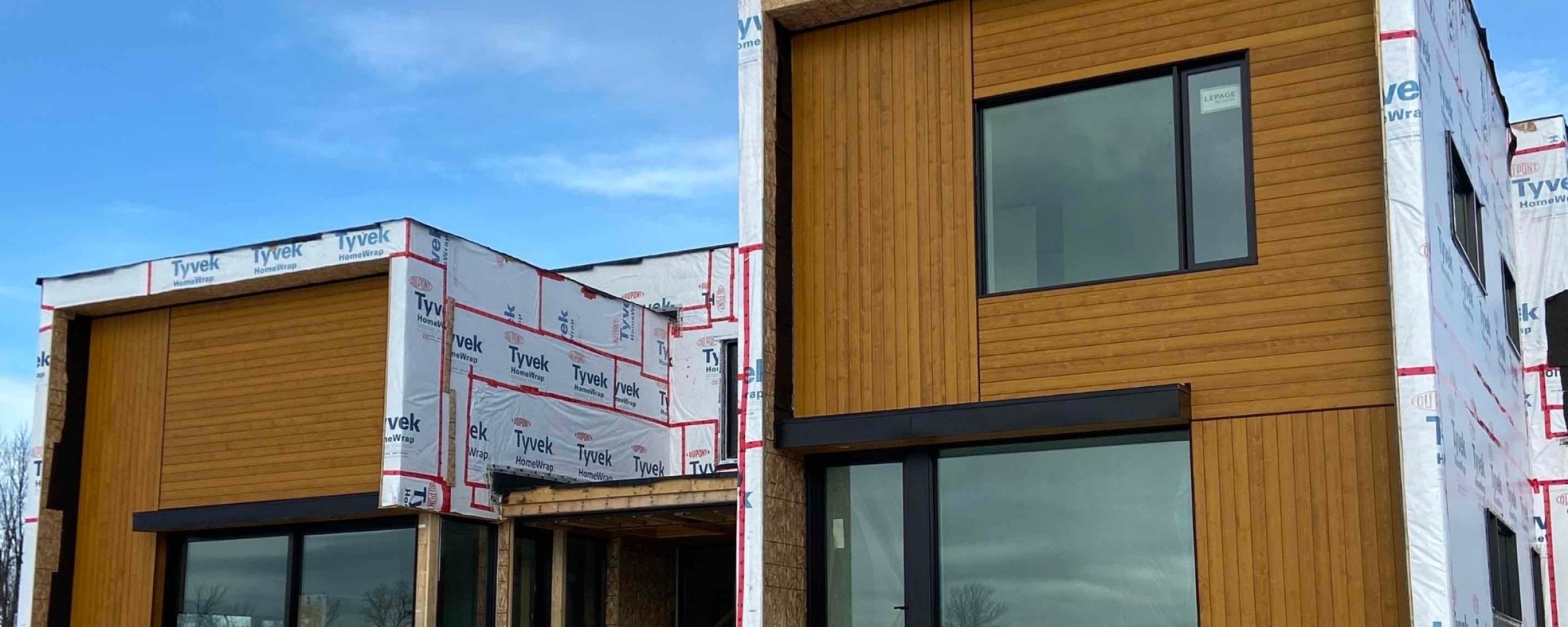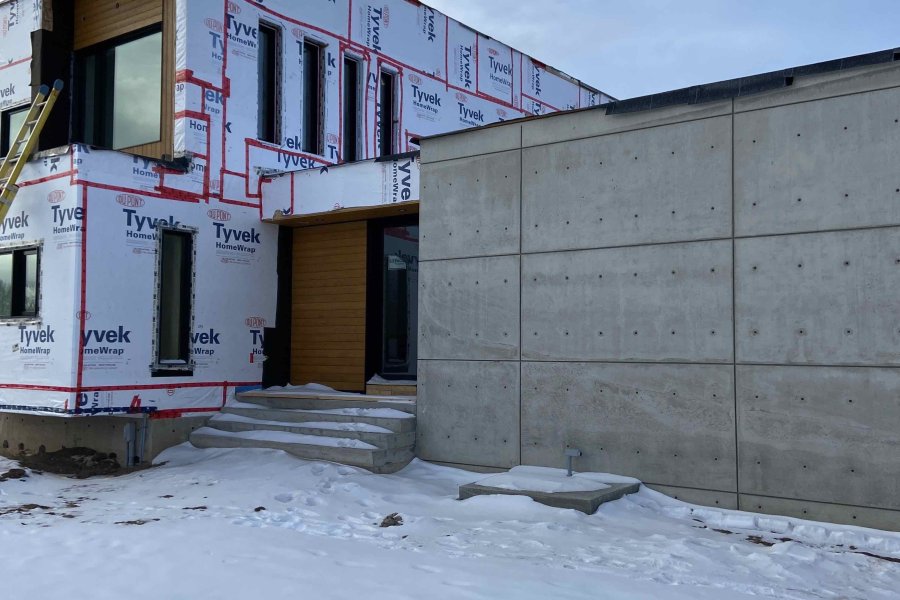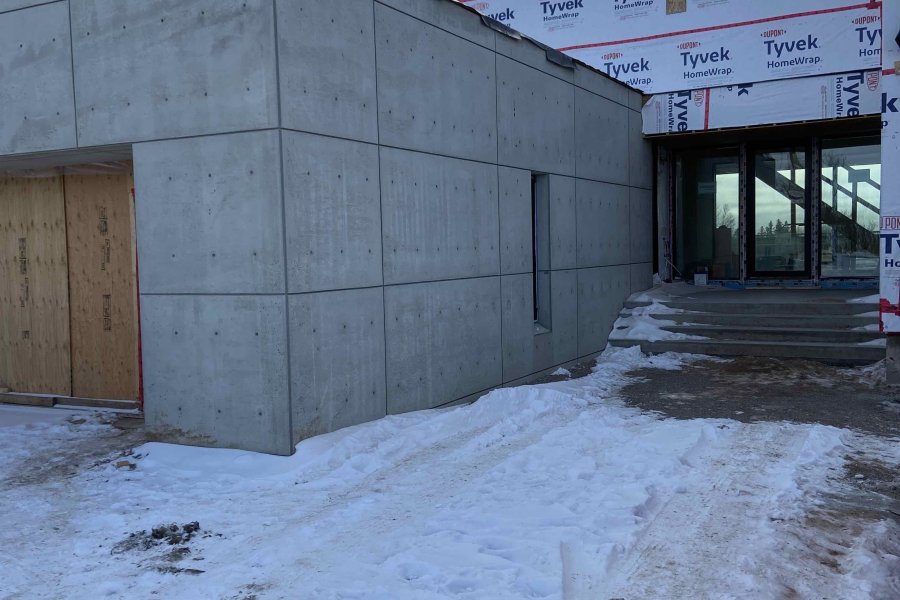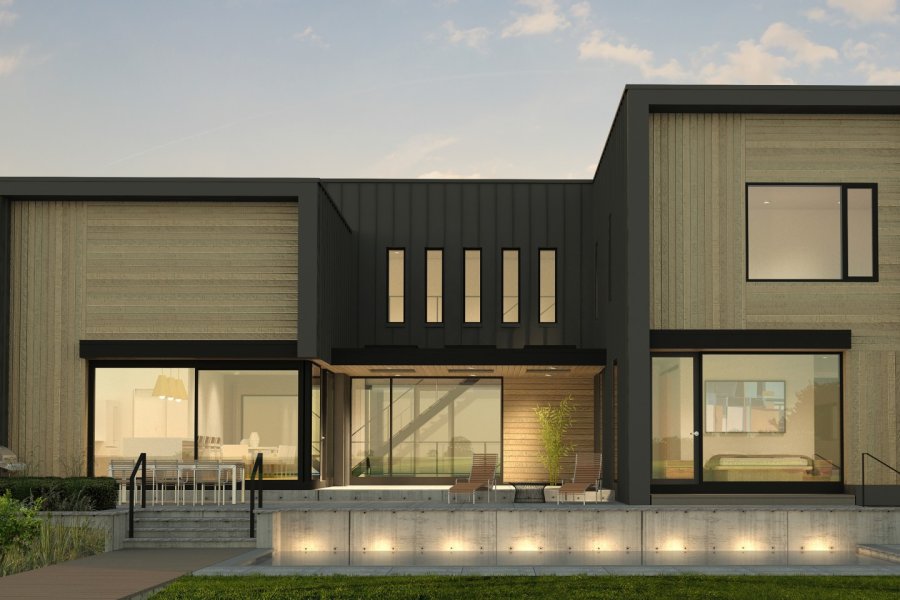 This custom home is getting closer to the finish line every week! If you've missed out on any of the progress so far, we've got you covered with previous recaps—search any of our posts titled "Modern Block House" on our Projects page to get caught up. Pretty soon, this rendering will be a real-life home for a family to love and enjoy. In the meantime, take a look at how it's coming along.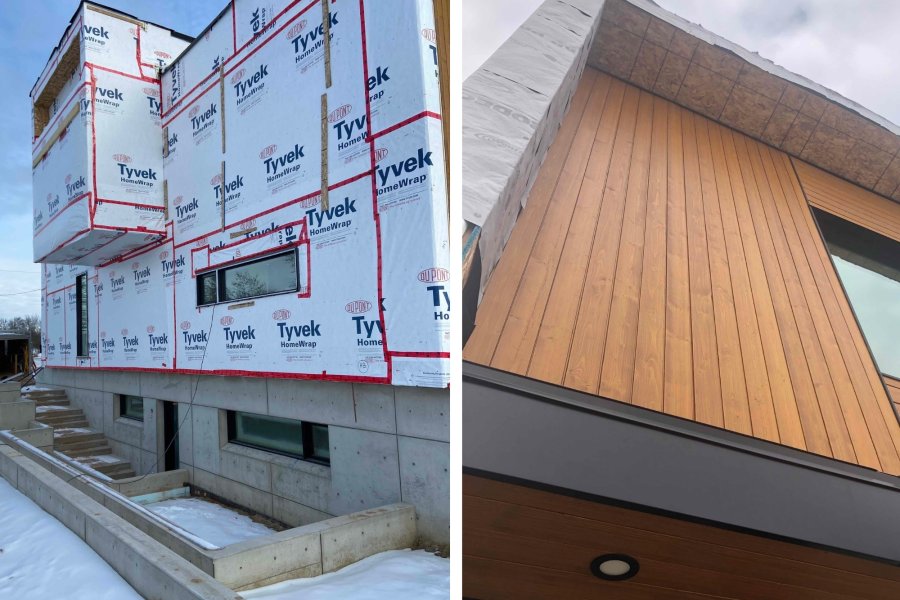 Wrapping Up on The Exterior Design
In our previous progress update, we were working on the framing, along with the concrete work for planter retaining walls and garage walls. Now, you can see a more complete look at our crew's hard work on these tasks.
Additionally, Maibec siding has been installed as well as the windows and glass. As you browse through photos, you'll notice the varying window sizes. This is to allow vast views from all directions and is a nod to the home's unique asymmetrical design. Up next will be the steel siding installation, which you can see the crew preparing for in our gallery photos below.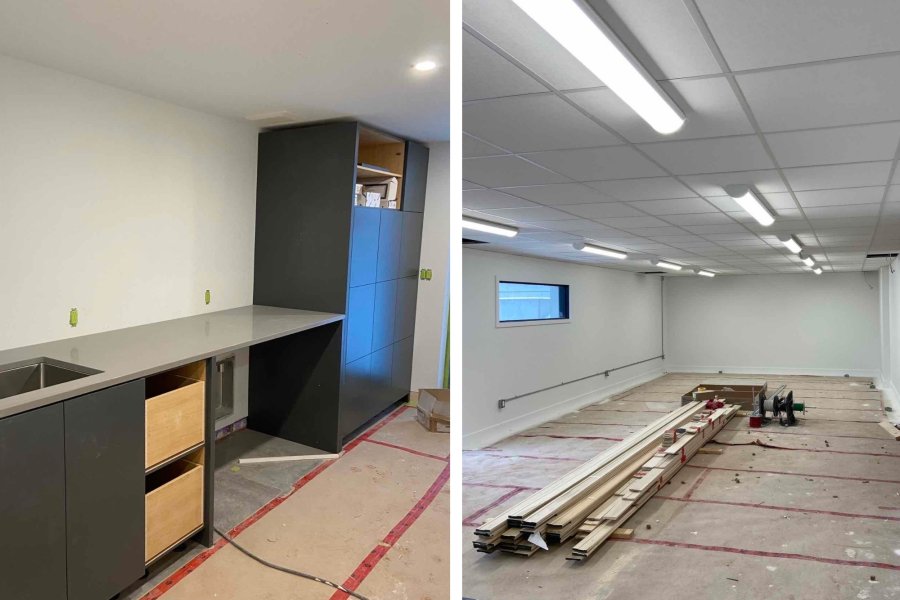 Making Progress on the Interior
Extensive installation work is being done on the interior of the home: Chervin Kitchen & Bath's custom cabinetry inside the kitchen and mudroom, plumbing fixtures, bathroom tile, and pot lights.
Minimal trim is being used throughout the home, a popular design decision in modern homes these days. Take a peek here at the basement, an area that will be used for the family's business operations.
Progress Over the Seasons

Keep browsing our project gallery