Puslinch, New Home
The Modern Block House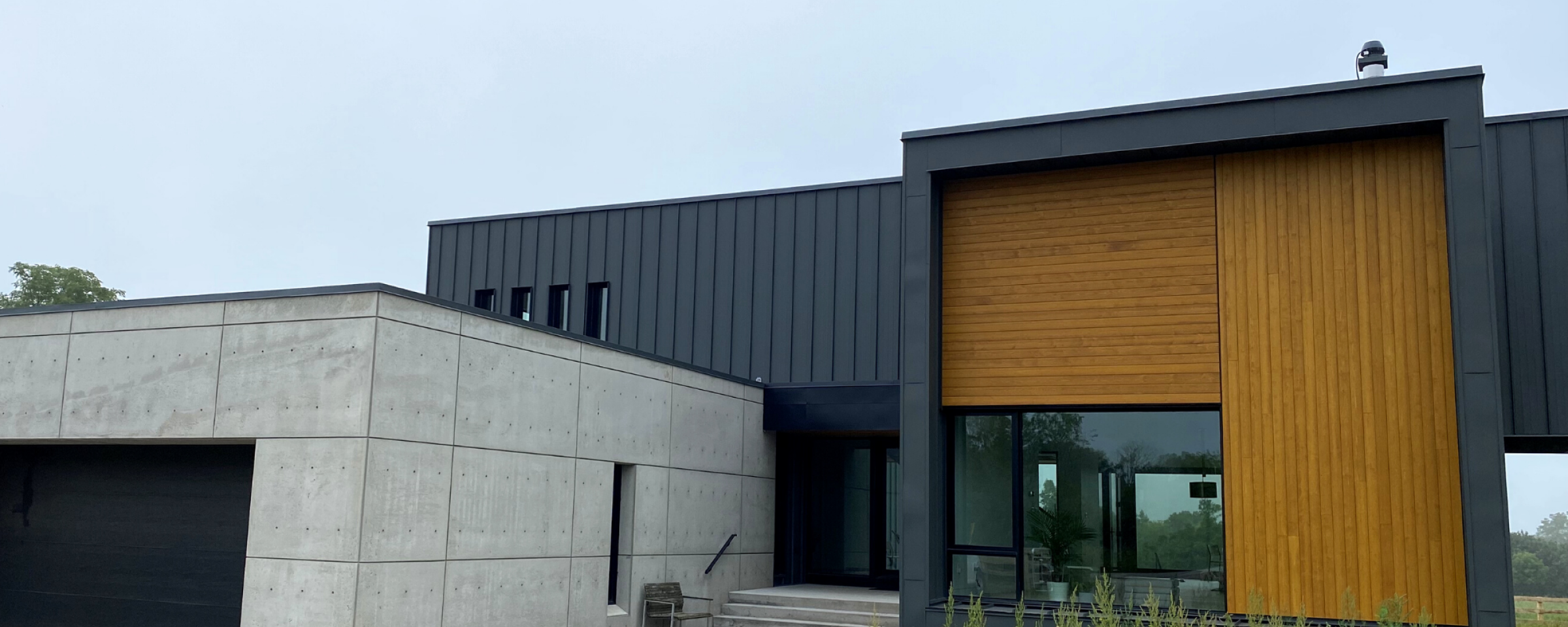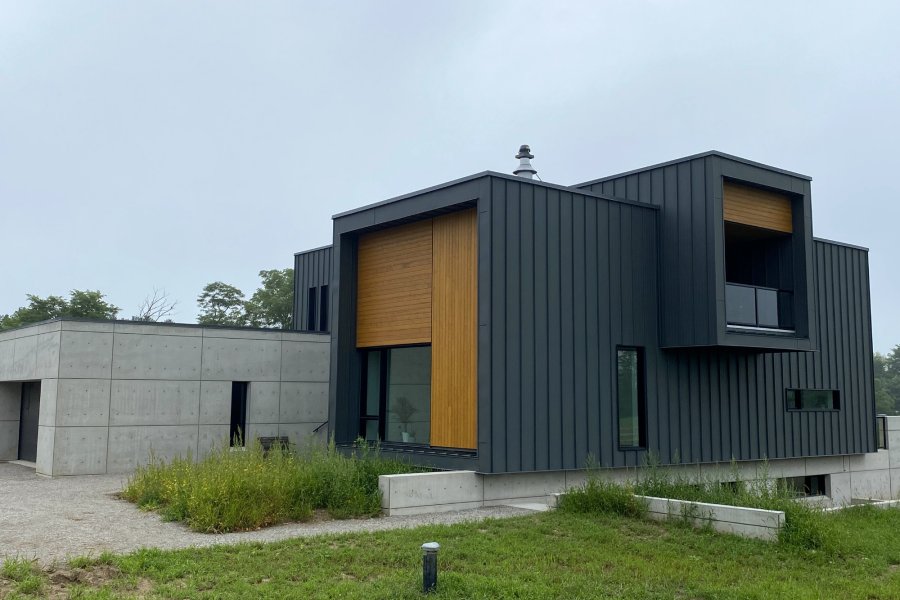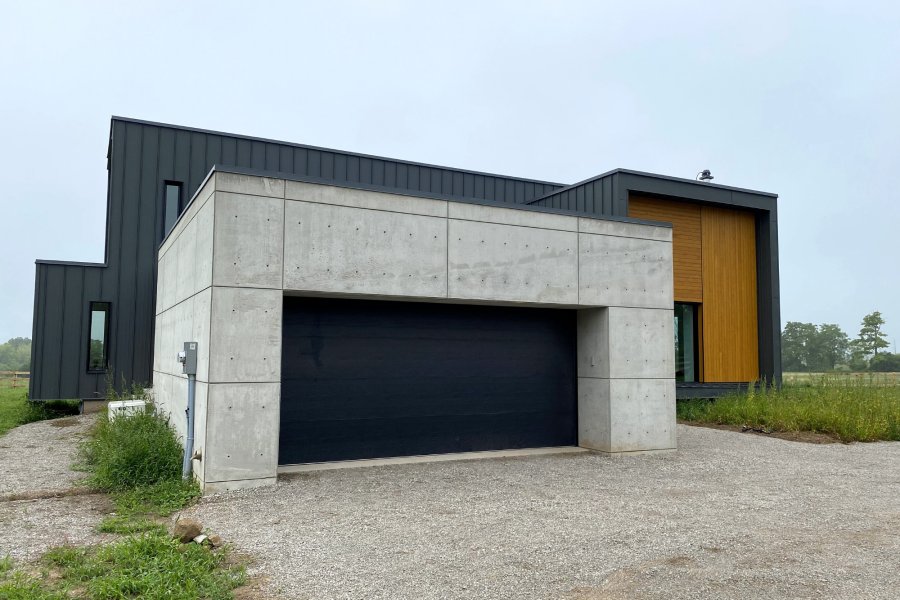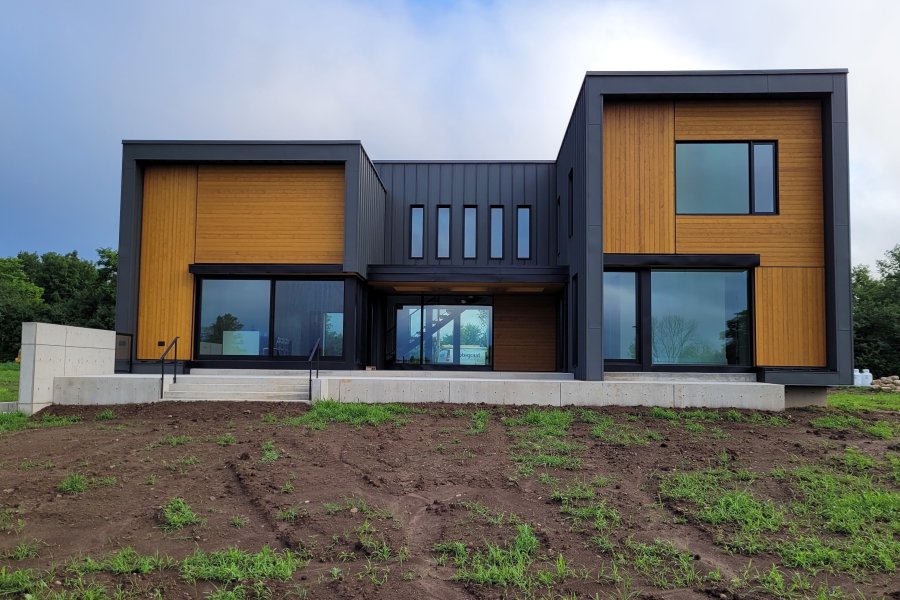 This has been an interesting new home to complete. So many readers have been tracking its progress through our blog. It definitely felt the Covid strain as 6 months after final completion the homeowners are still waiting on the last appliance to arrive in the kitchen. We titled this home the "Modern Block House" for its modern look with a clean straight-line design and block house for both its physical appearance but also the use of concrete in the foundation, and architectural concrete garage and retaining walls.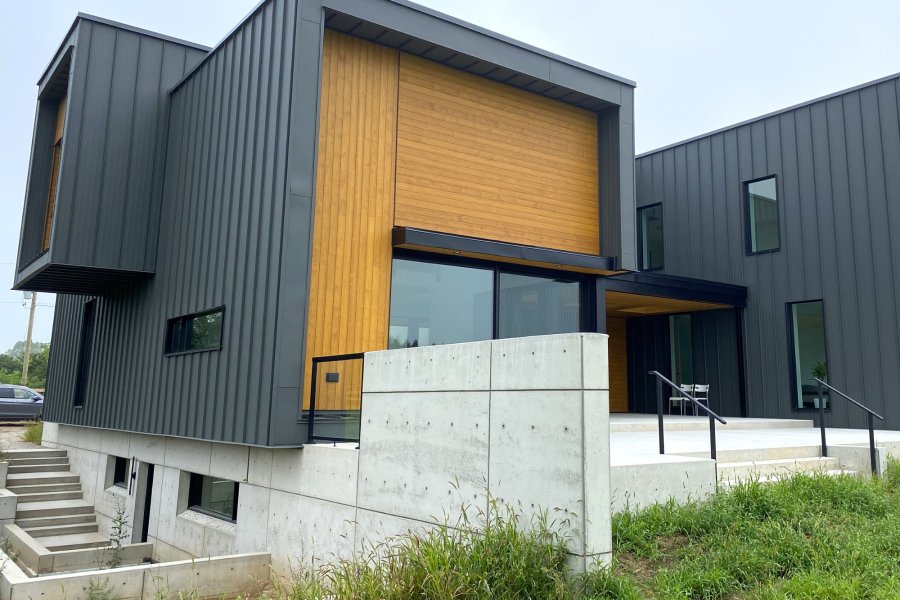 Highlights of the Home
In our previous progress updates, we showed pictures working on the framing, the architectural concrete garage and retaining walls, which were completed by our Slotegraaf crews with excellent precision, Maibec siding on the exterior, along with the concrete work for exterior living spaces, planters, etc Now, you can see the finished work of the home completed.
This home boasts of vast views from all directions and is a nod to the home's unique asymmetrical design. Please see our photo gallery below for more interior photos.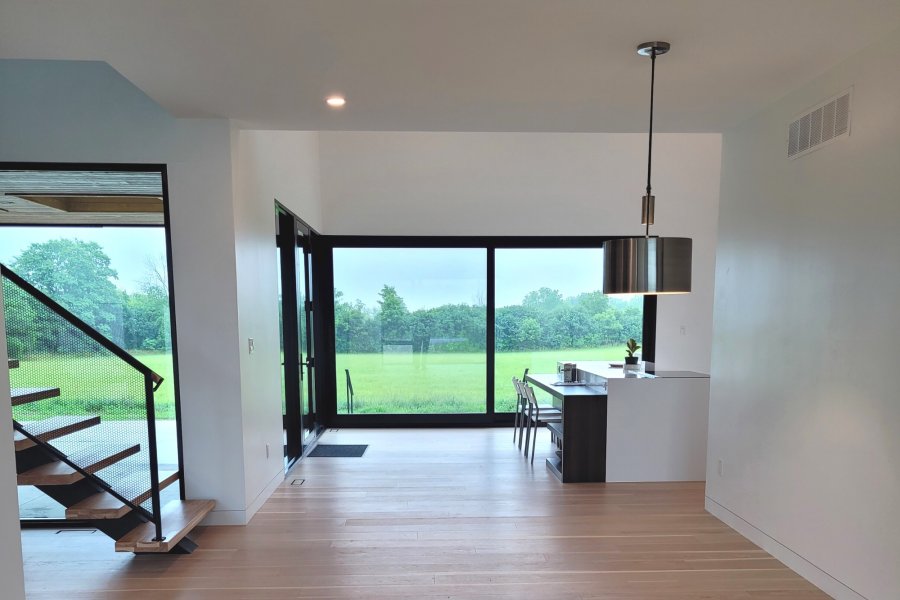 The inside of the home boasts the same modern design of clean simplistic lines as the outside. Modern custom cabinetry in the kitchen and mudroom, plumbing fixtures, bathroom tile, and pot lights. Minimal trim was used throughout the home, a popular design decision in modern homes these days. The main entry features floating stairs flanked by glass on both sides. See the gallery below for more photos including the hanging tube fireplace in the living room.

Keep browsing our project gallery