Hamilton, Renovation
1926 Historic Home In Hamilton Restored and Expanded
Perched at the edge of the escarpment, overlooking the City of Hamilton, this historic home holds a lot of memories and is a loved meeting place for the family. Homes like these are a real privilege to renovate as not only do we restore the home but also the stories of the home and the neighborhood.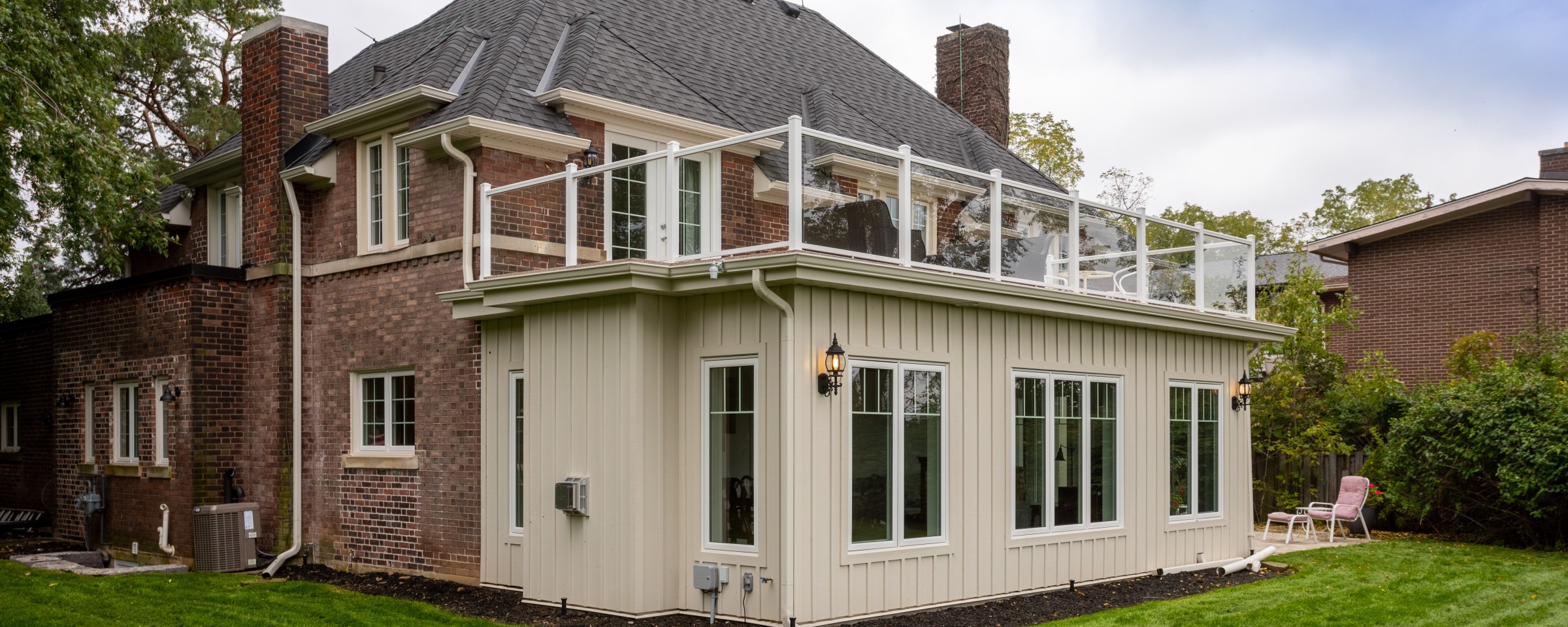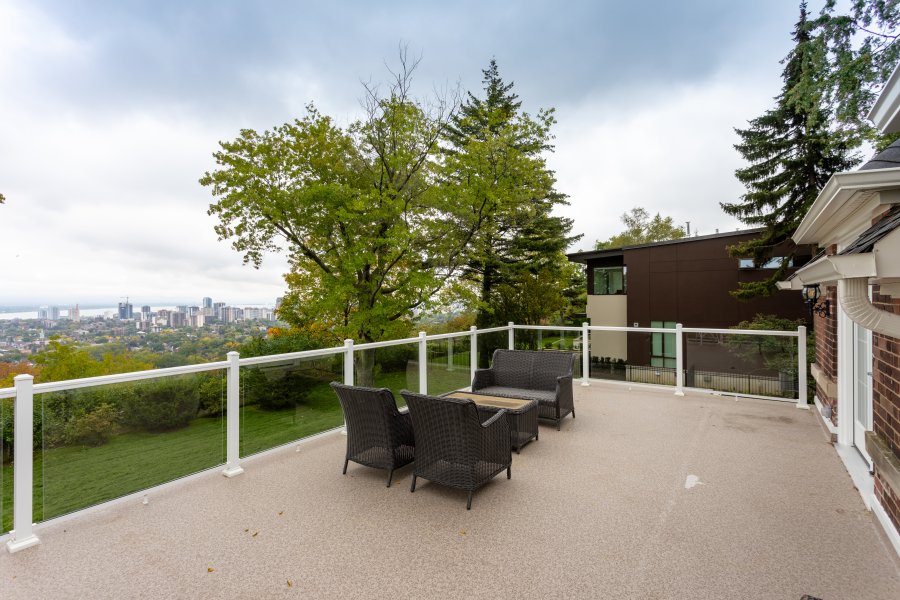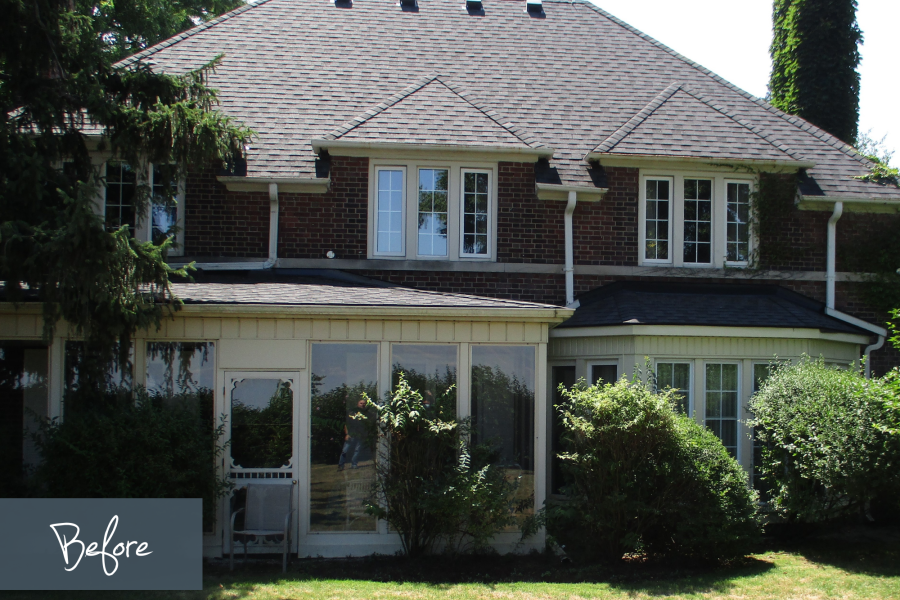 Family room addition captures the view
A common thread of old homes is small rooms and even smaller windows. We removed the old sunroom and opened up the back of the home with a full wall of windows in the addition, a formal dining area with a fireplace, and a sitting area. The roof is finished with Dec-Tec vinyl decking membrane which allowed for a durable walk-out master bedroom balcony.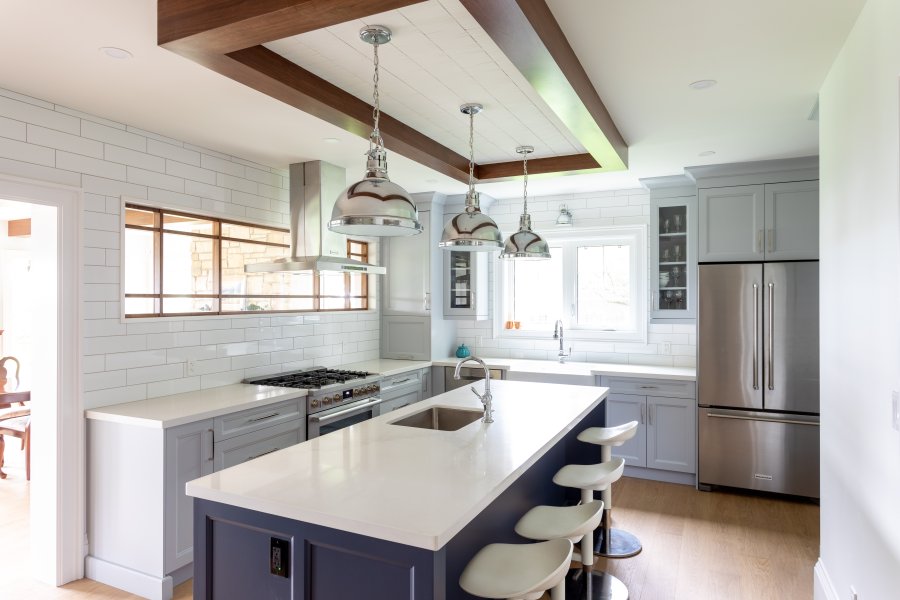 A beautiful new kitchen to gather
The bright new kitchen features painted cabinets, quartz countertops, stainless steel appliances, a new window, and a glass opening looking out to the new addition. Additional features include a walk-in pantry with an entry on the far right and a new powder room.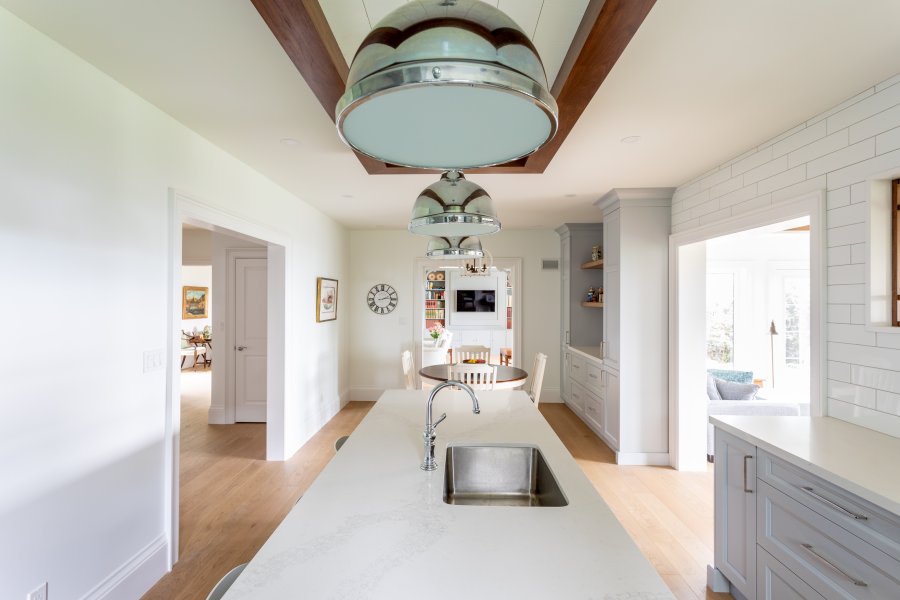 Whole home improvements
The design intent was to maintain the traditional home character while modernizing the look and function of the home which is evident in the new wide-plank flooring, trim, and mouldings throughout the home. We installed built-ins in the formal living room and kitchen, repainted the entire home including the existing stairs and rails, increased the size of room entries, and updated the bedroom and bathrooms throughout the home.
"Slotegraaf is amazing! I hired them to do a large renovation on a 1926 house. Right from the beginning I felt they would do a great job. They set me up with wonderful designers who brought my ideas to life, including adding some of their own. They started the project on time, and the quality of their work was fantastic. Everyone comments on how beautiful the house looks. They made the Reno run smoothly and as stress free as possible. Slotegraaf is the only company I would hire if I had to renovate again! Google Review"

Michelle McInnes , Hamilton
Keep browsing our project gallery