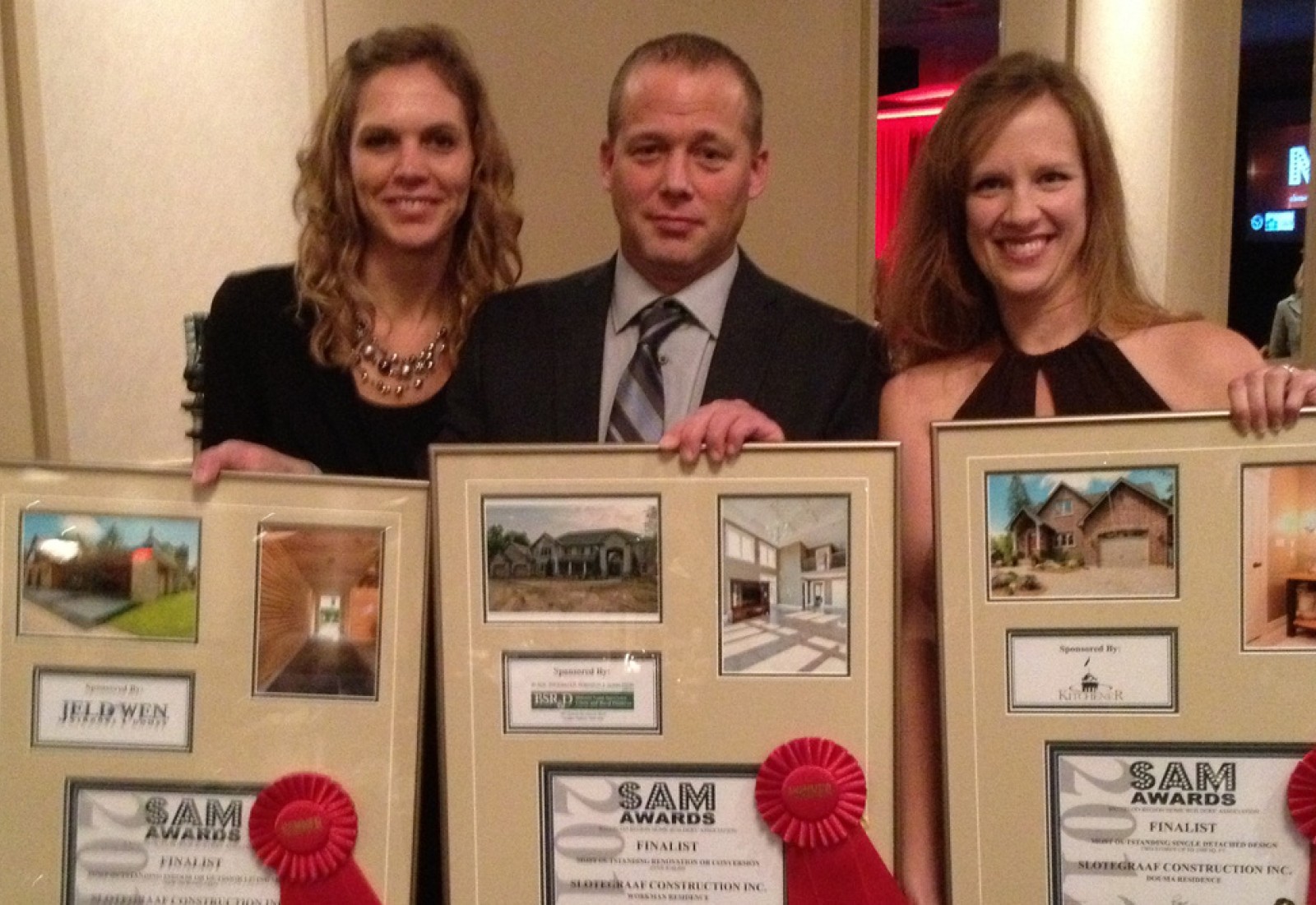 Exciting night at the 2012 Homebuilders Gala this year where we were recognized for three major awards:
Most outstanding single detached design for a two storey home up to 2500 sq.ft.

Most outstanding renovation or conversion over $100,000

Most outstanding indoor or outdoor living space
These awards belong to our whole team of staff, trades, and suppliers who are able to consistently complete projects together at a high level of craftsmenship and quality! Congratulations team!
November 26th, 2012
You might also like these posts…
You've reached the end of our posts.
No blog posts found.