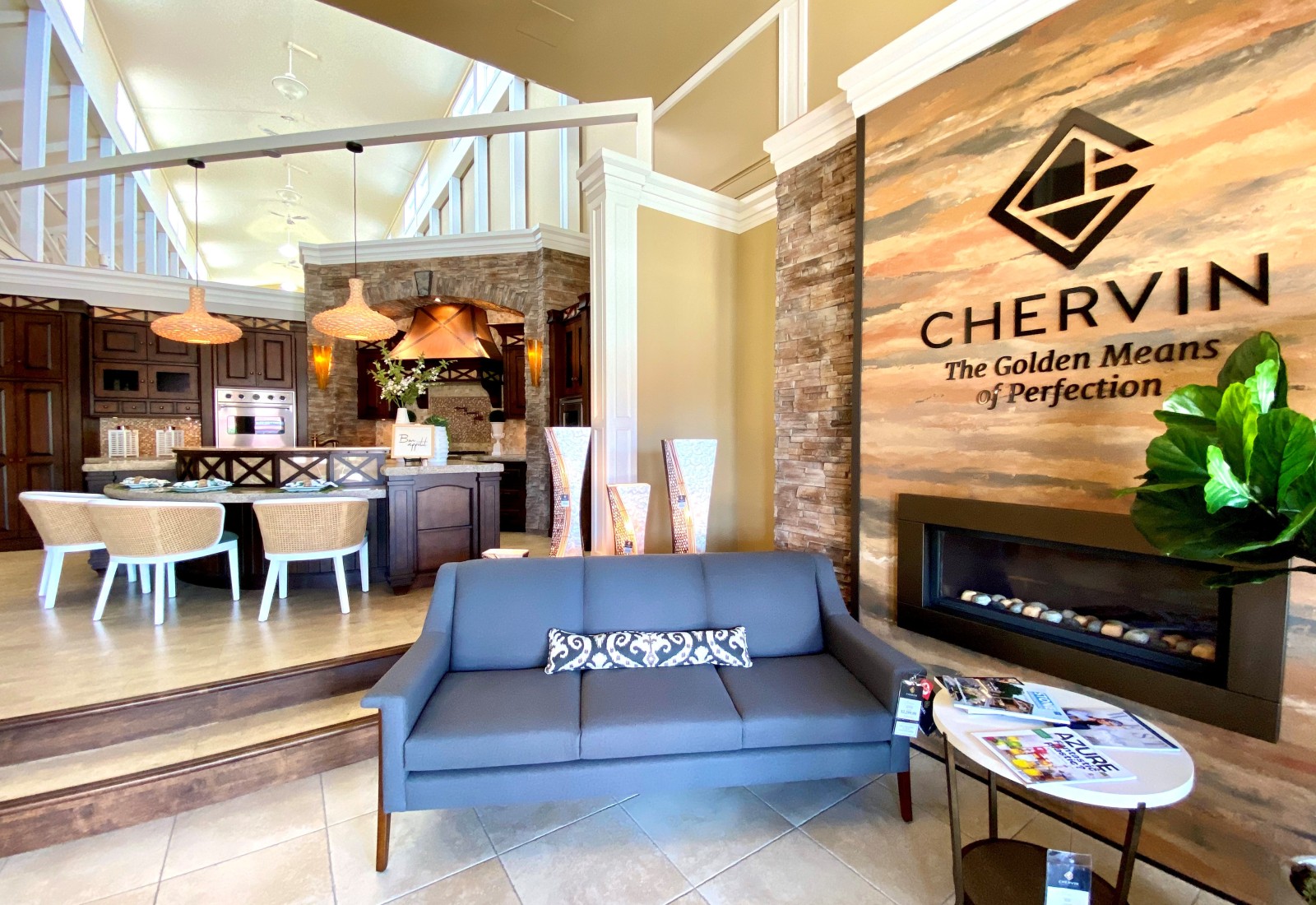 Slotegraaf Construction is shining a light on the amazing vendors we partner with and trust, and who help us in building and renovating homes our clients will love. Our Vendor Spotlight is our way to share these high-quality businesses with you, as well as to educate, prepare and guide our current clients through the selections' process once they have chosen their preferred vendor to work with.
Introducing, Chervin Kitchen & Bath
Family-owned Chervin Kitchen & Bath has been designing, manufacturing, and installing high quality custom cabinetry in homes across Waterloo Region, Oakville, Muskoka, and the GTA since 1991 under Founder and CEO, Kevin Bauman. With Chervin, cabinetry is more than just storage space—it's an opportunity to express personality in a practical way. We had the wonderful opportunity to sit down with Chervin's Sales & Design expert, Daniel Blyer, to get more insight on the process of working on a project with Chervin as well as learn about current trends they are seeing in the industry. All the pictures below were taken in their Waterloo-based showroom.
High Quality, Higher Standards

Not only does Chervin have endless hardware options, an incredible breadth of wood species, and a wide range of door styles, but they are also highly innovative in their offerings and designs to meet your lifestyle and routine, from angled cabinets and drawers to pull-out pantry storage cabinets (as pictured below). "Our ability to be innovative in our designs is what allows us to stand out," explained Daniel Blyer.

Every cabinet is uniquely built and designed whether in its material, finish, hardware, or dimensions. With their products you can also count on:
Expert Sanding

Custom Finishing

Detail-Oriented Assembly & Hardware Application
Kitchen, Baths, & More
Whether it's a condo or a cottage, despite the name, their custom cabinetry can be installed in almost any space in your home to enhance style and function.
The Heart of The Home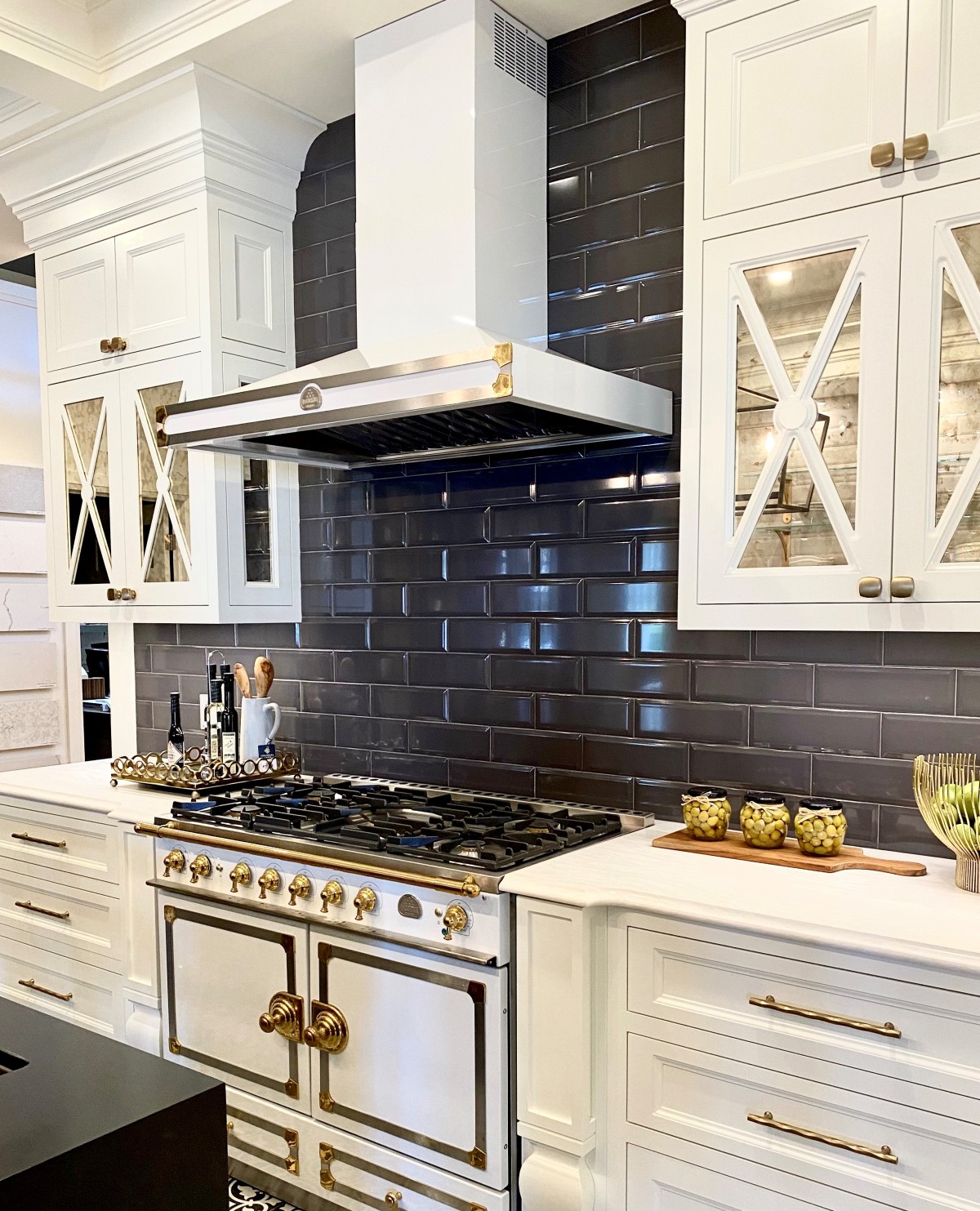 Cook and host in a more functional space you feel confident in showcasing to your guests. From your pantry to your central island, there's an opportunity to add practicality to your kitchen with a cohesive design, and that includes accessorizing and organizing drawers and display cabinets.
"Families are spending more time in the kitchen, which makes function and storage key in the design intent," Daniel stated in reference to the current state of the pandemic and its impact on kitchen and cabinetry trends.
Your Space of Serenity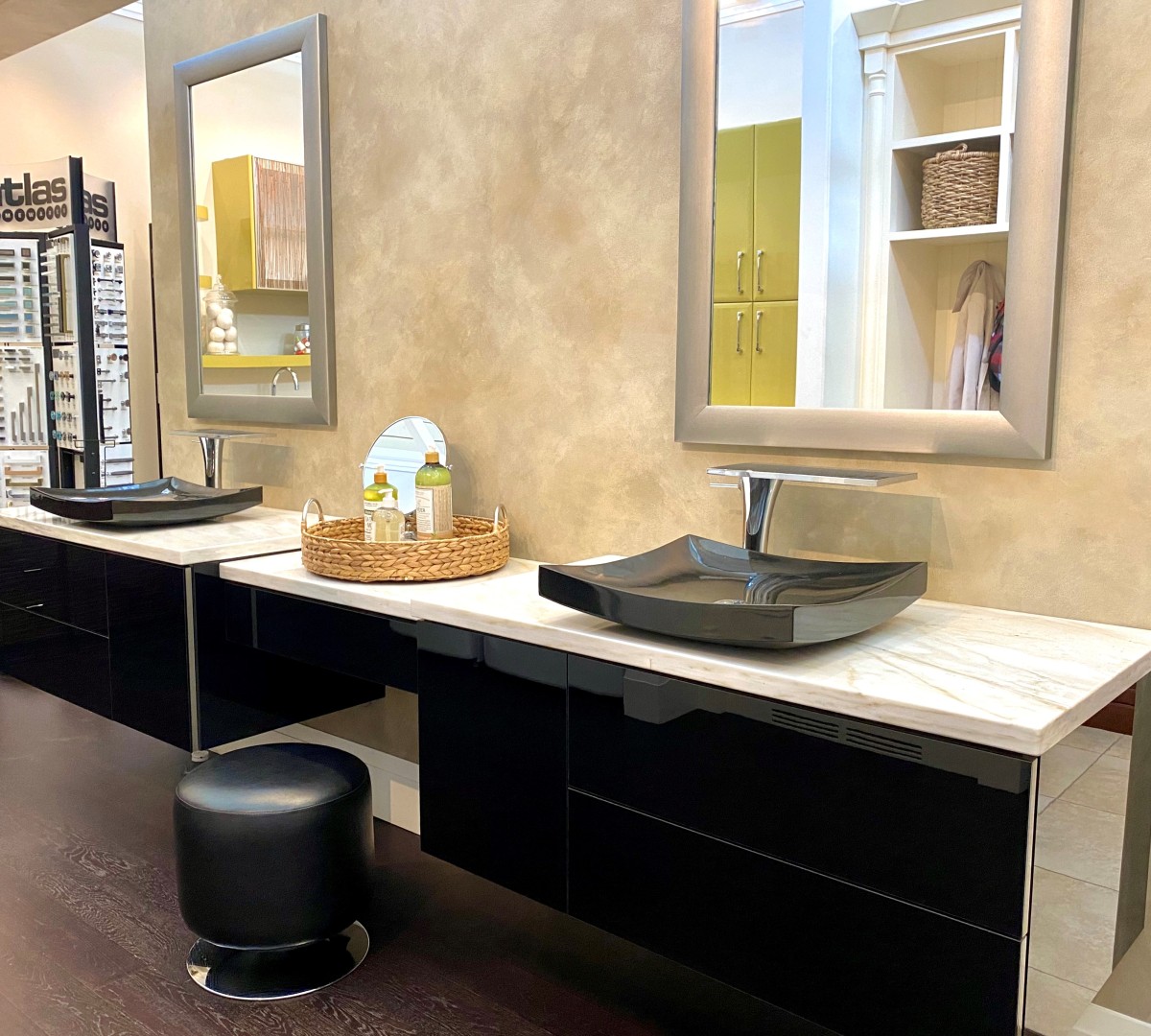 Chervin's products can certainly play a role in creating that spa-like retreat you've been dreaming about. Explore their vanity options, including floating or furniture-style. Finishing touches such as adding crown moulding to your cabinetry is another great option to elevate your powder room or ensuite.
When asked about bathroom design trends, Daniel noted floating vanities are in high demand, along with rift oak and walnut species. He also suggested that when it comes to moulding, people have preferred simple, clean lines more recently.
For Unique and Custom Projects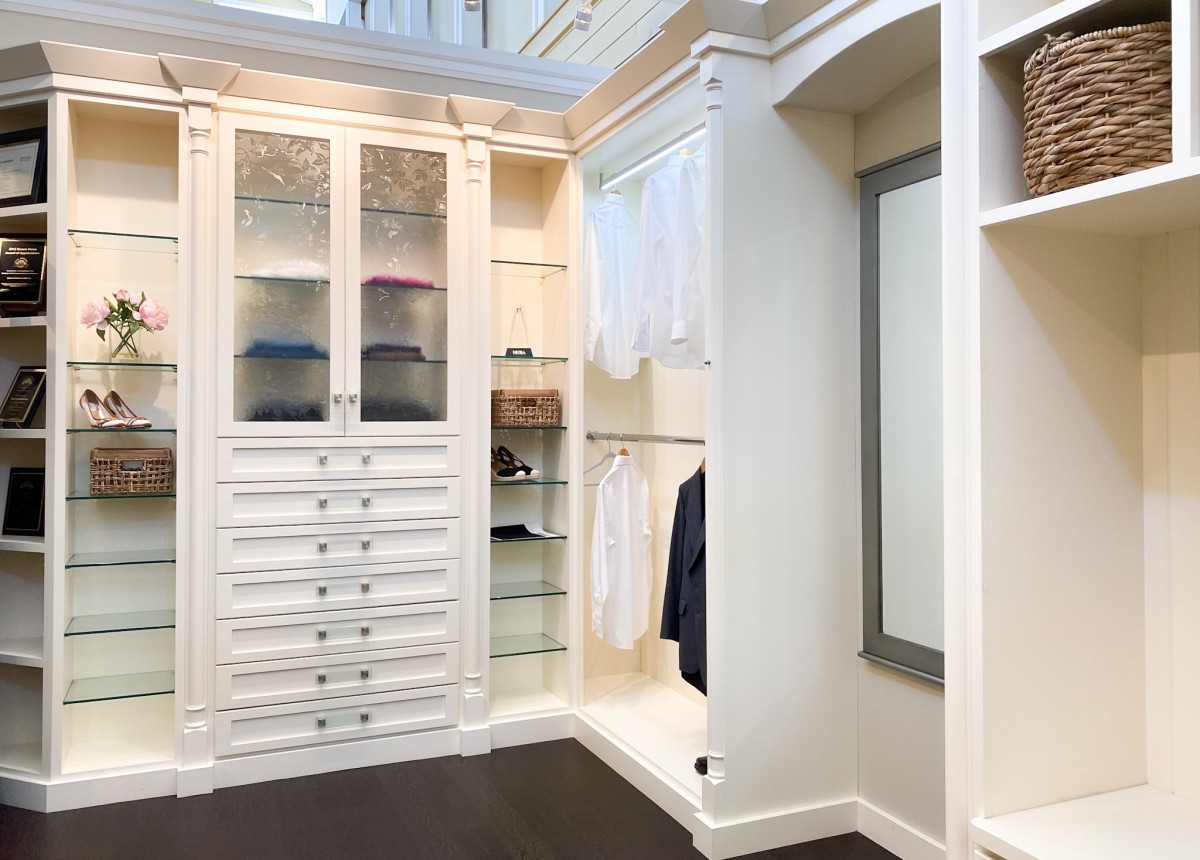 Whether it's an accent wall or mudroom, Chervin's custom cabinetry has no limits in providing a seamless flow throughout your home. When it comes to design choices and next-level creativity, Slotegraaf and Chervin work together to bring your idea to life.
Connecting with Chervin on Your Home
Check out our helpful guide here to learn about the design and consultation process and what to expect when moving ahead with Slotegraaf and Chervin for your custom home or renovation project.
Planning Resources at Your Fingertips
Chervin has a wonderful array of guides you can reference to prepare and help you further in making the best decisions and what to consider for your home's cabinetry design. They have resources on topics such as:
Decorative Moulding Map

Checklist to Ensure Your Home is Ready for Installers

Kitchen Reno Guide as You Research & Plan

Vanity & Sink Style Guides

Kitchen Island Inspiration
Similar to Slotegraaf, Chervin aims to establish your vision and materialize it into a home that you will love.
Daniel Blyer gave us more insight into the process by explaining that during consultations, their experts will walk clients through different scenarios — including the flow of traffic in the space and how the cabinet design and layout will affect their routine — in order to find the best design solutions and to establish the clients' style.
Our question to Chervin was "With such a wide variety of options and selections to choose from, how do you help clients to nail down and feel confident in their choices?" Daniel replied, "The Designers at Slotegraaf establish the big picture and overall design plan; at Chervin we help to steer clients' direction when it comes to the cabinetry. We work to instill confidence in those selections, while also maintaining the big picture and vision, without clashing ideas."
He also continued on by sharing how the consultation process offers them a chance to help the client in breaking down what they like and don't like, but most importantly what will be the most practical and functional for their home.
Ensuring an Excellent Experience & Final Result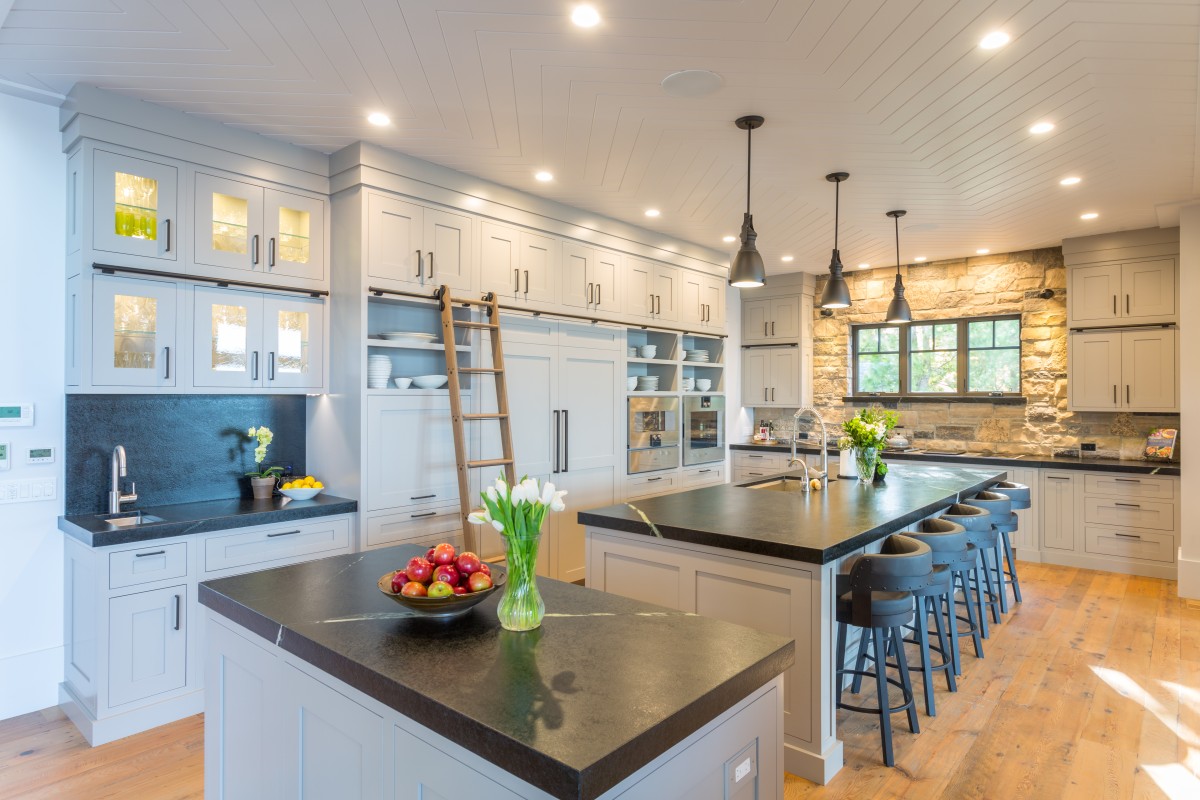 Daniel listed the family dynamic of Chervin, good communication, and trust as essential qualities for a successful project. When it comes to the installation and reveal of your space, Slotegraaf and Chervin work closely together through regular communication and on-site visits to ensure the details and plan remain aligned during the entirety of the project. Both establishments share a common goal and that's the clients' happiness.
For more inspiration from their Waterloo showroom and to see examples of how Slotegraaf and Chervin have worked together in bringing the magic to homeowners, and their cabinetry, flip through our gallery above.
August 12th, 2020