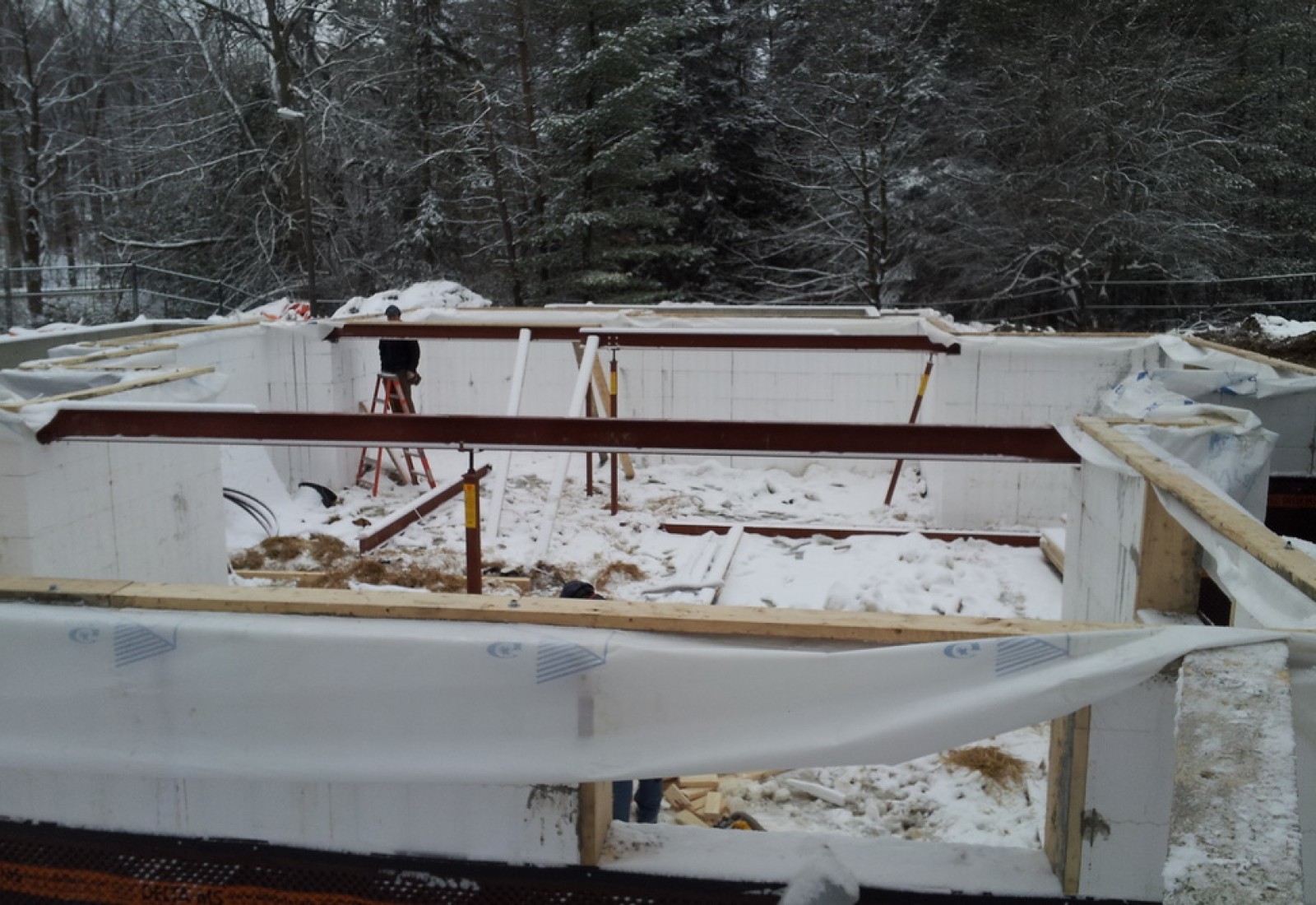 Slotegraaf now specializes in building custom homes and additions with insulated concrete forms (ICF) foundation construction method. Because of the green benefits and quality of the product, ICF forms have been increasing in popularity over the past number of years.
What are the benefits to you the homeowner?
When building a custom home you can reduce your monthly energy bills by 30-50%, and realize less repair and maintenance over time

Enjoy superior comfort with reduced sound transmission, an airtight seal around the structure that stops air movement, and the prevention of dust, pollens and pollution entry.

Protect the environment by reducing harmful emissions by 30-50%, reducing the use of wood in your home, lower construction waste, and all ICF forms are made of recycled materials

Maximize the safety of your family with increased fire rating, concrete walls provide resistance to high winds and storms, and non-organic materials prevent insect damage as well as mold and mildew growth.

Reduce construction time and labor costs because the ICF system is the structure, insulation, vapor barrier, sound barrier and studding. The fully reversible forms make the stacking process quick and easy
Information above provided by Amvic Building Systems
January 20th, 2014
You might also like these posts…
You've reached the end of our posts.
No blog posts found.