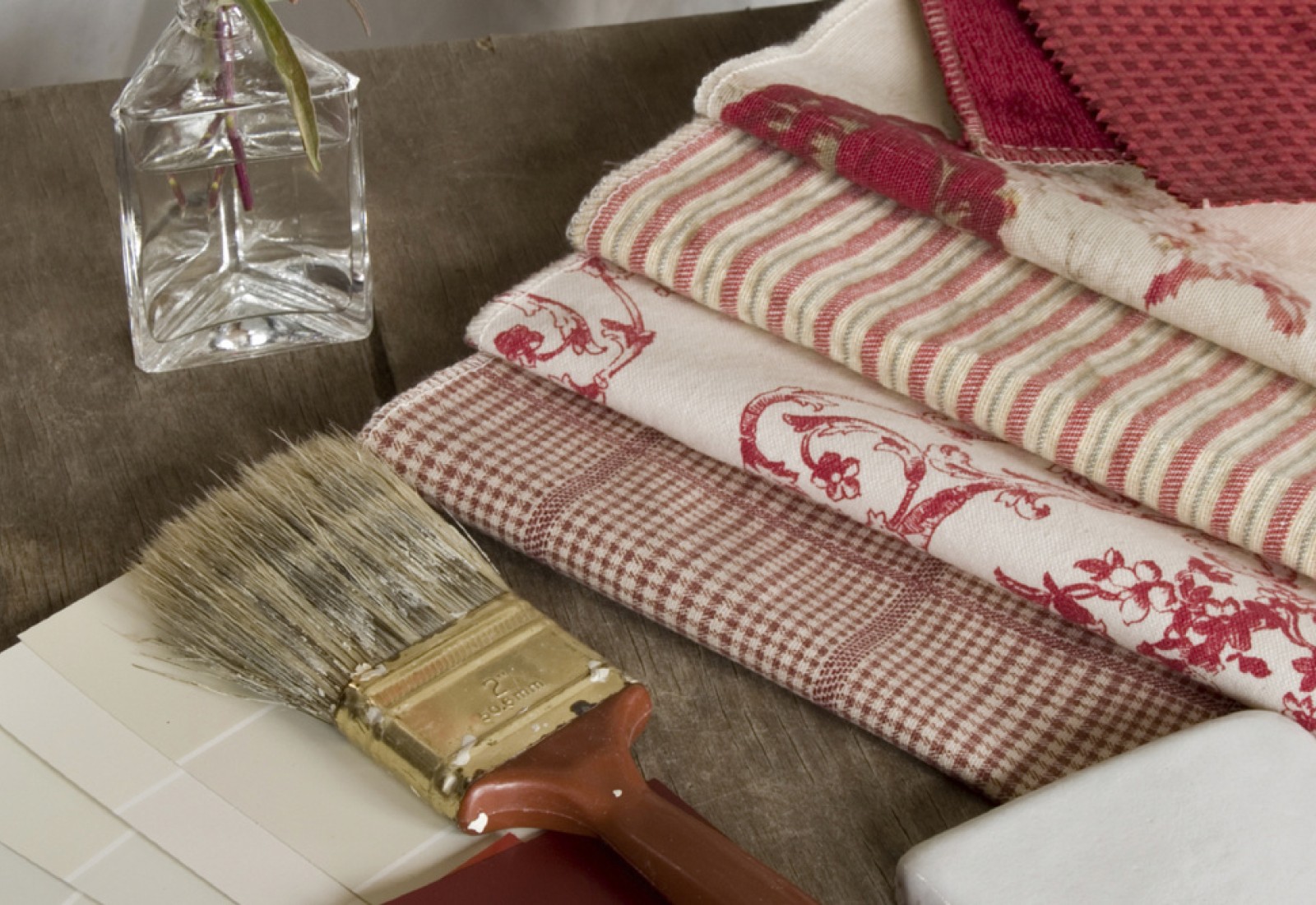 Written by Emily Larochelle, Design Consultant
Selecting paint colours is often one of the last things that clients give thought to during the design process; perhaps it is because it seems straight forward relative to the whole project, or perhaps it's because paint is easy to change. Regardless of the reason, picking colours should never be an after thought – it is very much the foundation upon which your décor is based.
One of the best ways to select interior paint colours is to pull together the items which will be in the room and select a colour from within one of the patterns. For example, use your bedspread as a starting point, and select a colour from the bedspread or the coordinates.
Another approach is to determine the 'feel' of your space – do you like warm colours or cool? Do you prefer dark, dramatic colours? Are you going for a natural earth tone? Lighting is also a huge part of a room's 'feel' – poor lighting can create shadows through the space, making a colour feel darker and more dramatic at night.
You could choose to replicate a space that you see in a magazine; this is a good way to gauge what patterns and textures to use, as well as what colour and quantity of accessories you will need. The small details are important if you are use this method: a small crystal or glass accent, a punch of black, or a textured wall hanging can all be used in the correct proportion.
It is a common misconception that dark colours make a space feel smaller. The trick to a successfully decorated dark-coloured room is the accessories. The colour is overwhelming if that is all you see, so wall hangings, artwork, furniture against the walls, and pattern within the space are essential. All of this will balance the dark colour and complete the look.
Lastly, paint is truly a personal choice. I have two close friends, also designers, and we never agree when it comes to selecting colours for our homes. Even as professionals, we cannot select your colours without guidance and knowledge of your desired look and belongings. My recommendation is to plan your room with your favorite fabrics and accessories and then the paint colours will be an easy selection.
December 13th, 2011
You might also like these posts…
You've reached the end of our posts.
No blog posts found.