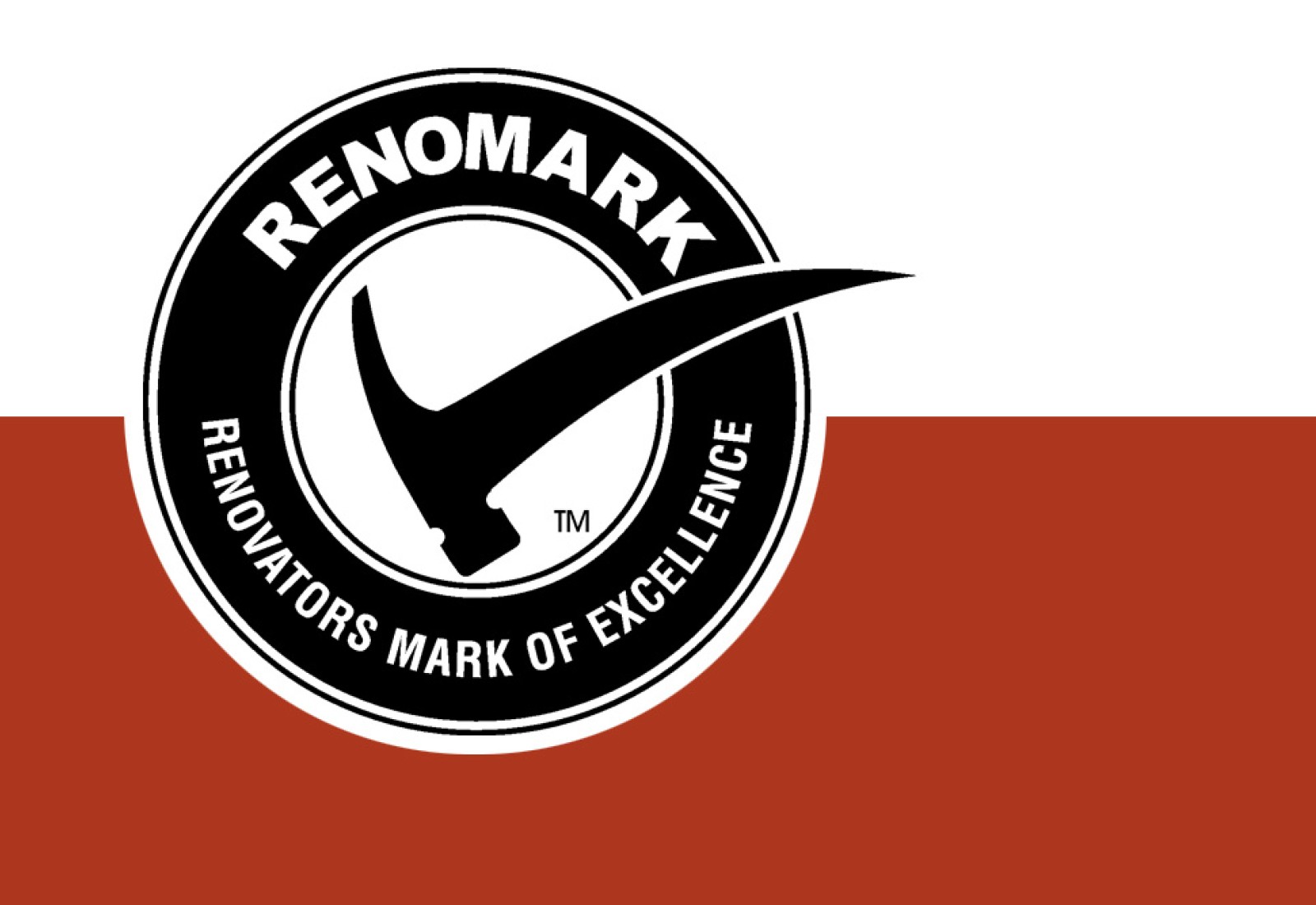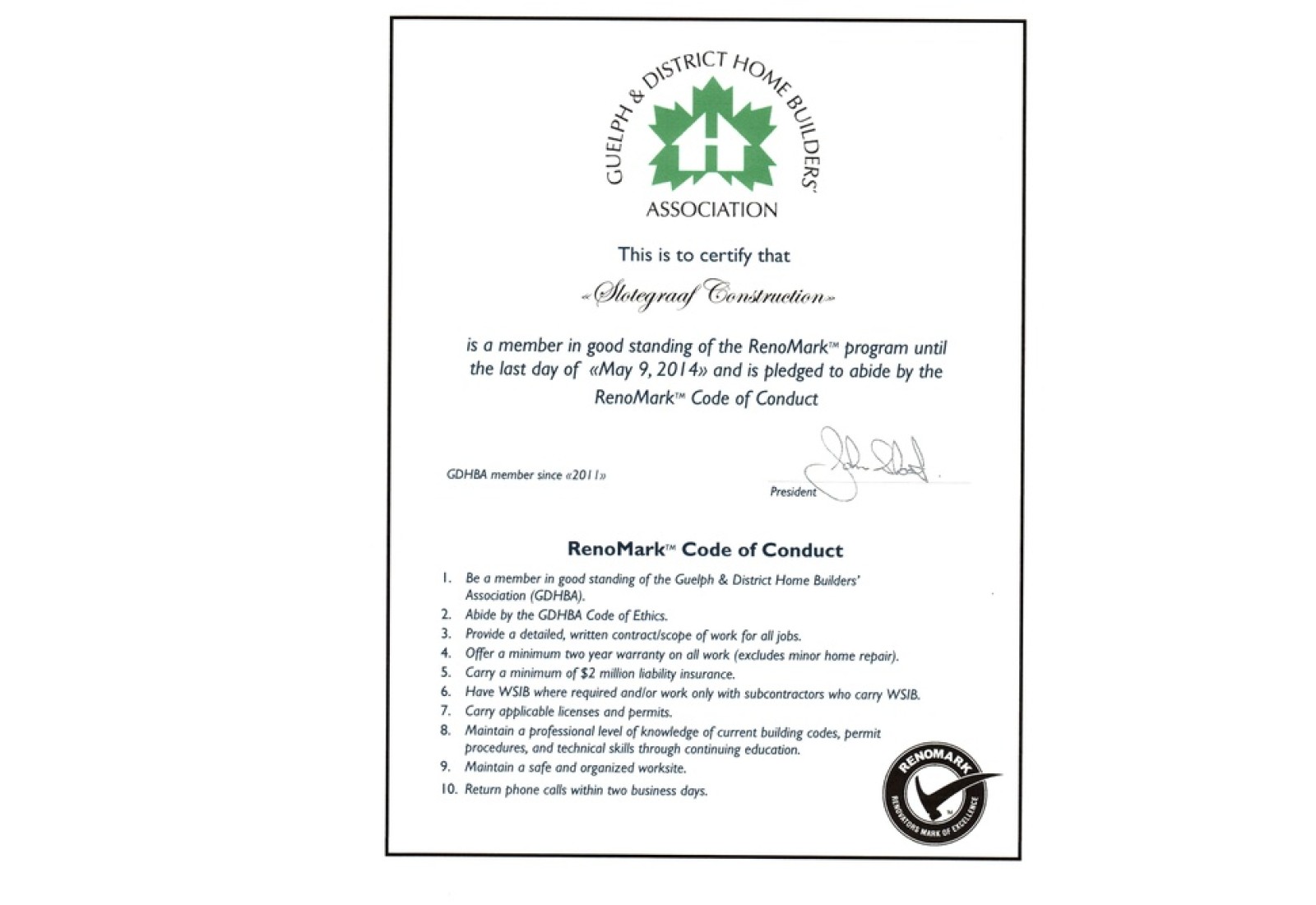 With over 60 years of history in the industry, you can trust the Waterloo Region and Guelph & District Home Builders' Associations RenoMark™ programs for guidance in planning your renovations. Slotegraaf is a member of RenoMark™, a program that is 'raising the bar' in the renovation industry by implementing a Code of Conduct and Standard of Ethics that must be followed to be a member.
10 Great Reasons why you should hire a RenoMark™ professional for your home renovation project:
Professionalism. We are committed to the industry and to our business.

Information. We are informed about changes in building codes, municipal requirements, health and safety regulations and more through RenoMark™ courses, information sessions, and communications program.

Network. It makes sense to hire a renovator that is part of an extensive home building and renovating industry network.

Peace-of-mind. We are committed to fair and honest quotes and accurate start and finish dates.

Integrity. We comply with the RenoMark™ association's general code of ethics applicable to all members plus a renovation-specific code of conduct. We believe in treating not only our clients appropriately, but also deal fairly with sub-contractors and employees.

Wealth of advice. Put us to work for you in the planning stages of your renovation. Slotegraaf can offer design and technical advice to achieve designs you may not have thought possible.

Attention to the details. We ensure all sub-contractors have Workers Compensation Board coverage, necessary approvals and permits are in place, and obtaining the appropriate insurance are not only taken care of, they are readily available to you for your assurance.

Warranty. A contractor committed to professionalism will offer you the coverage you need spelled out on paper. We can also provide you with a list of referrals so you can check on our performance and expertise.

Association. RenoMark™ members are part of the Waterloo Region Home Builders' Association – a crucial first step in knowing that you've hired a professional.

Registered Business. All RenoMark™ builders are licensed businesses.
Additional resources are available online including the Reno Guide: Read Before You Renovate.
February 26th, 2013
You might also like these posts…
You've reached the end of our posts.
No blog posts found.