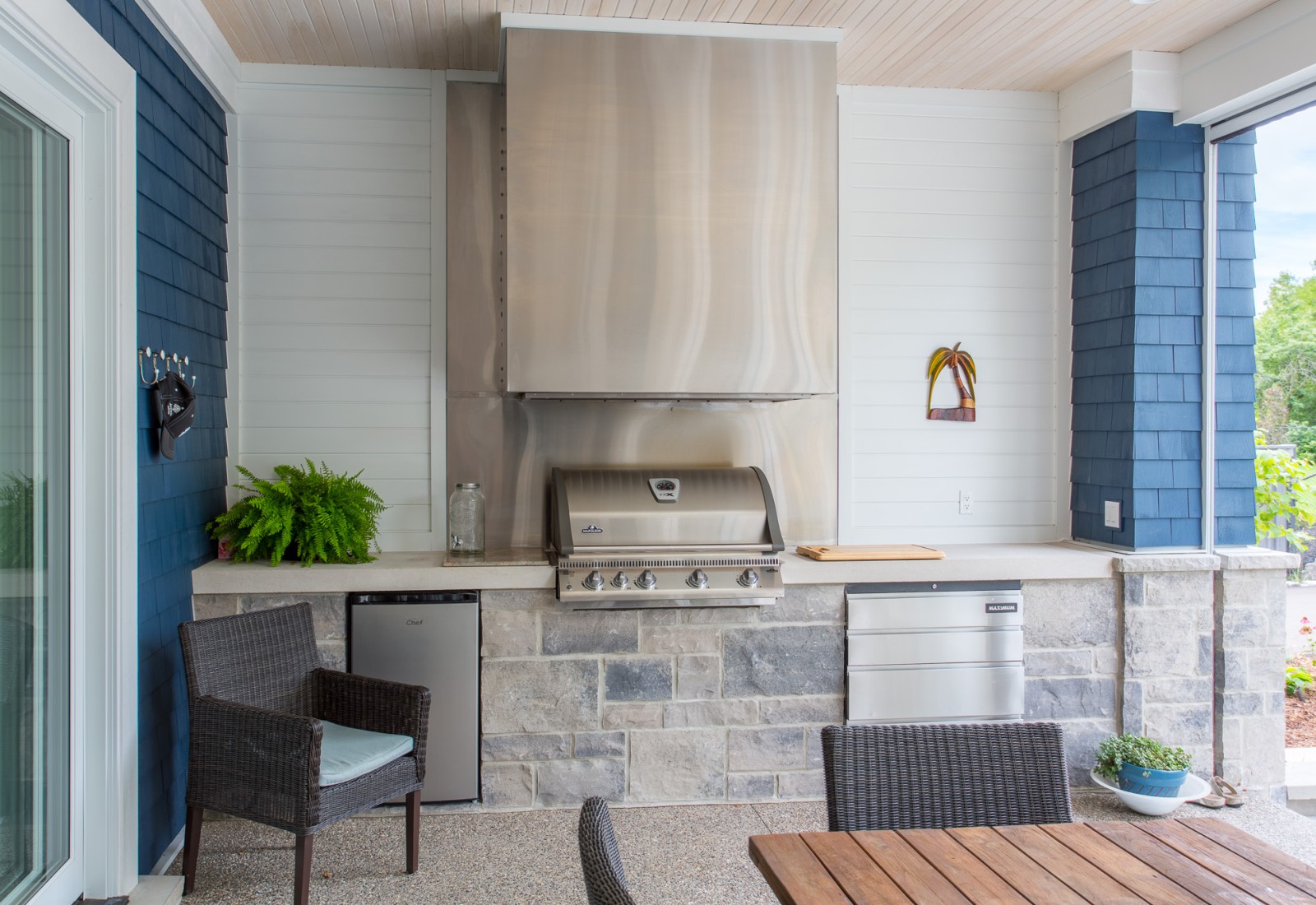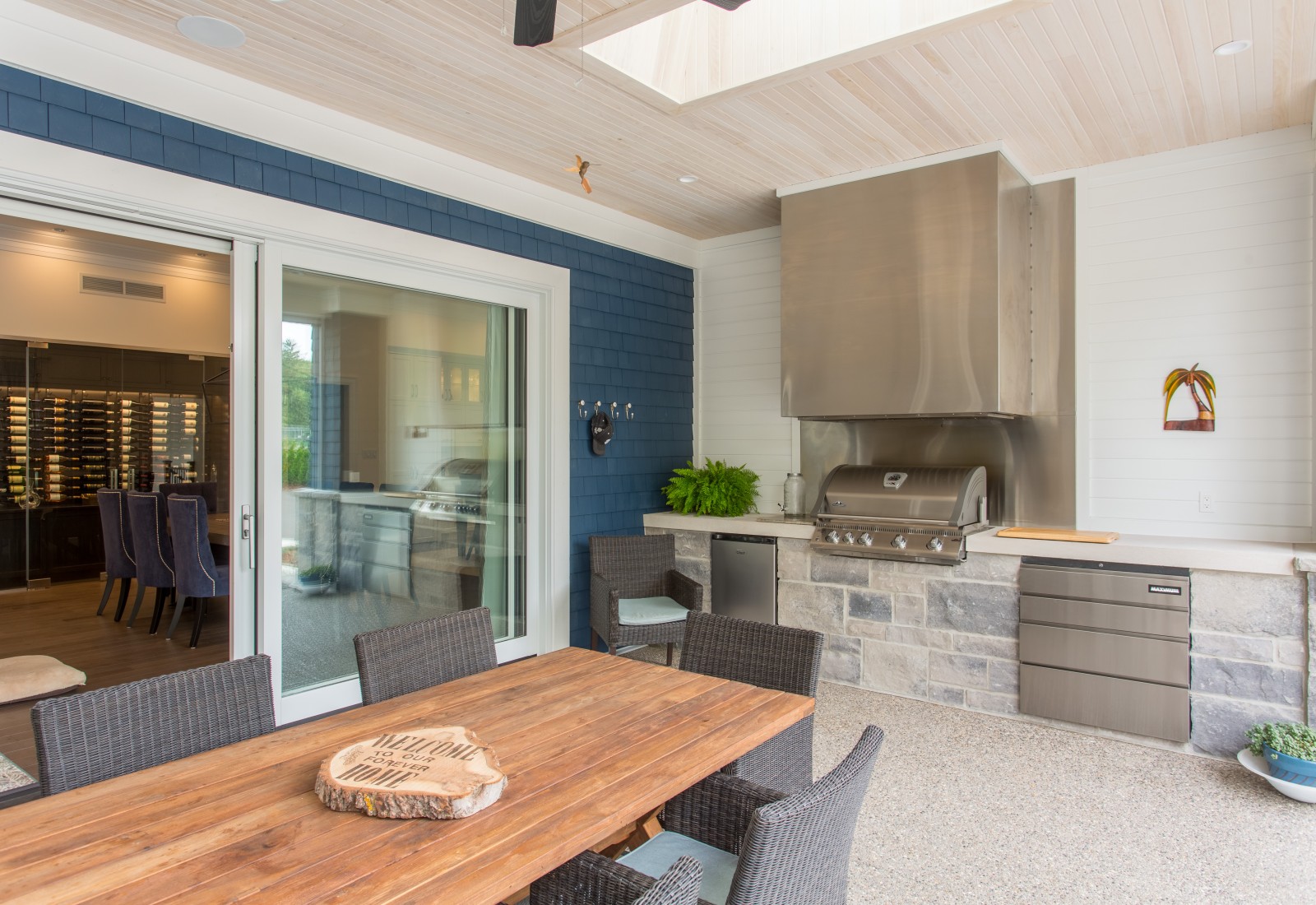 Get ready to get your grill on—our outdoor series continues on the topic of built-in BBQs! During this time period, more of us are cooking at home more than ever before. The only thing people love more than spending time outdoors is spending time outdoors enjoying great food!
The built-in bbq shown here is made up of a sleek finish and stone; characteristics that complement the rest of this home's design. Additionally, the clients opted for more surface space surrounding the grill for ample cooking and functionality. They were also able to leave more dining and leisure space with the help of cut-outs in the stonework for their fridge and storage to fit perfectly into.
The Benefits of a BBQ:
Entertain - Grill up delicious food at home rather than ordering takeout

Easier Cooking - Eliminate lingering smoke and odors inside the house, while -also keeping your house cool. It will also reduce trips to the kitchen.

Healthier Cooking - Grilled food is known to be less greasy. Grills can also retain food moisture for better flavour versus indoor cooking.
Built-in BBQ vs. Standalone BBQ:
Customizable - You will be able to choose a design that fits your space's style and your cooking style. You can add drawers and other accessories that make cooking more convenient.

Longevity - Built-in grills are able to withstand harsh winters and weather better than standalone BBQs

Add Home Value - Outdoor kitchens have a high rate of return on investment when compared with other outdoor home improvement projects.
Have we persuaded you to add a built-in bbq design to your own space? Feel free to contact us and we can start planning your outdoor oasis together.
For more of our outdoor inspiration, click here.
May 21st, 2020