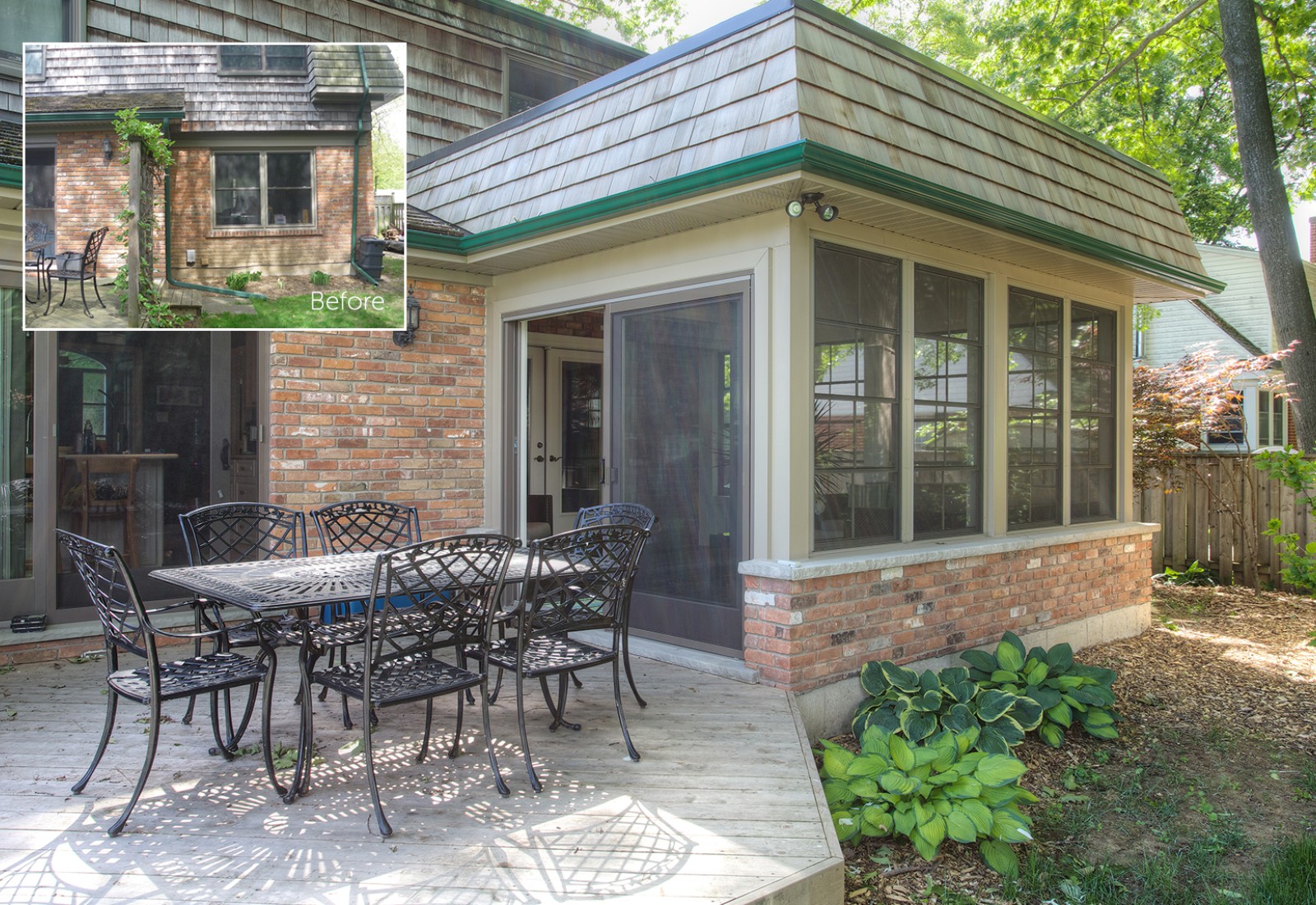 Last night was the Waterloo Region Homebuilder's Association SAM Awards and we are excited to say we won two awards. This outdoor room won 'Most Outstanding Indoor or Outdoor Living Space! We love how this addition flows seamlessly with the existing home and can be enjoyed by the family all year round.
The goal of this addition was to create an outdoor living space with some privacy and shelter from the elements. The property is tree covered and private, and as a result has a lot of insects in the summer months. A sunroom was a great solution to enjoy the outdoors and maintain some privacy and protection.
The existing house has a cedar mansard roof with brick walls. In order to compliment the design of the house, we reused brick that was available from a past project to create a skirt wall around the sunroom. The roof is a replication of the original mansard roof in cedar, and maintains the bedroom window on the second storey. The aluminum colours and window / door finishes are consistent with existing.
On the interior of the addition, we maintained the existing brick to keep the feel of the outdoors within the space. The walls and ceiling are a painted pine v-joint, to introduce a casual country feel. The floor is a dark tile, with a natural feel. The windows open up completely so that in the summer it is a screen room.
This sunroom addition boasts an exterior bright feel with the function of an additional family room. It now offers the family a beautiful backyard retreat!
October 31st, 2014
You might also like these posts…
You've reached the end of our posts.
No blog posts found.