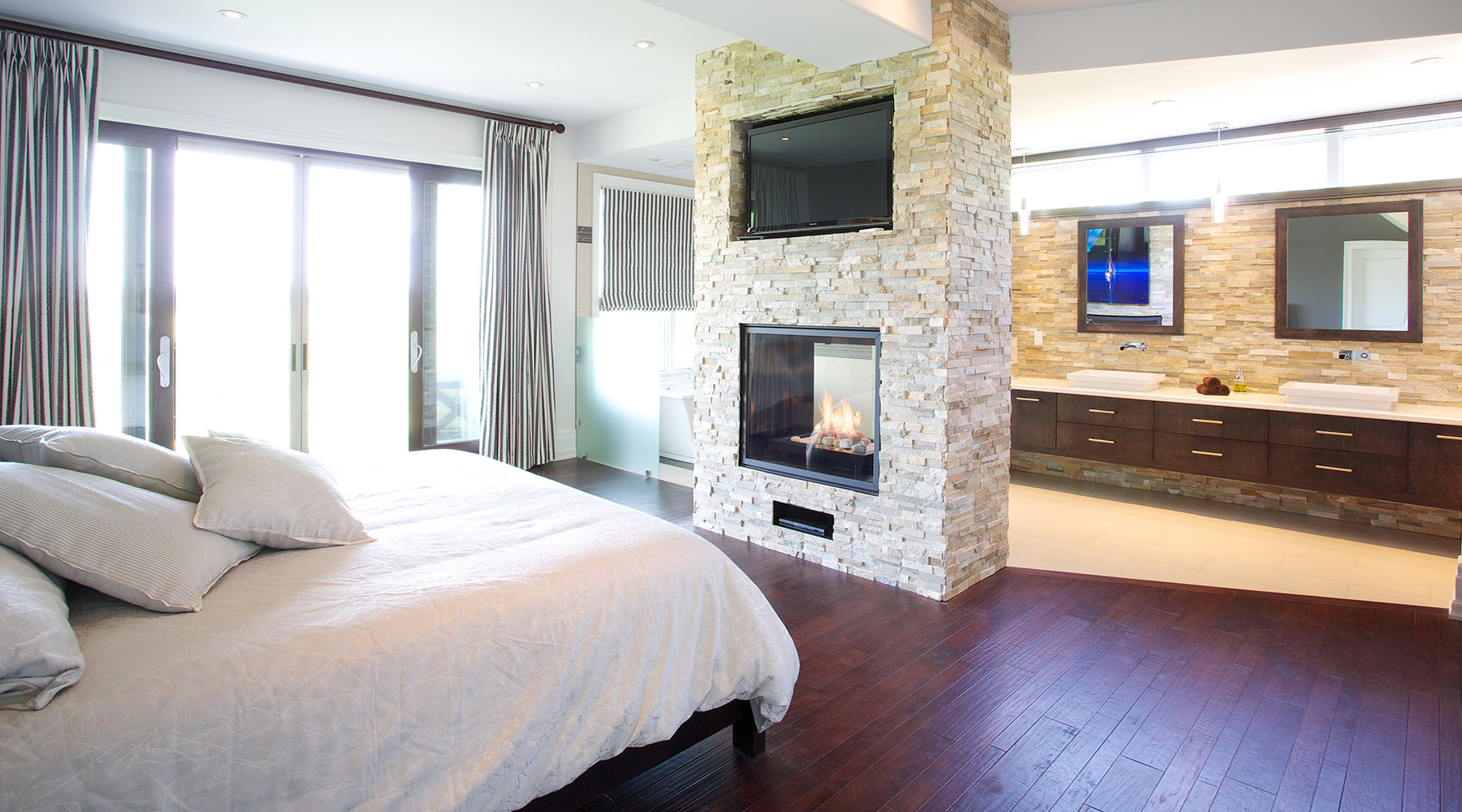 Dreaming of a luxury escape?
Sure, the right surroundings contribute to your ability to get a good night's sleep, but why not create a bedroom that you get the biggest benefit from while you're awake?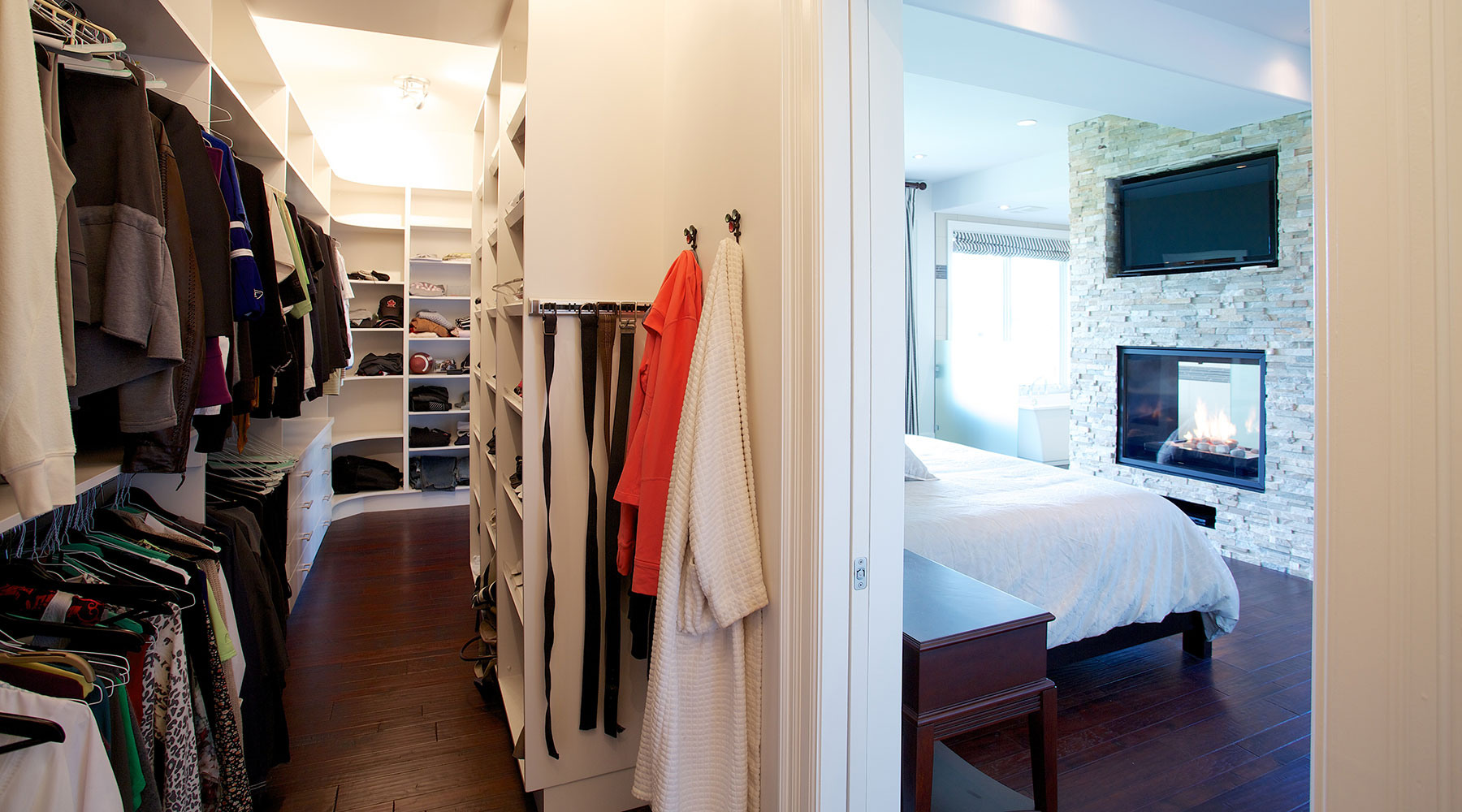 Make an everyday
ritual a delight
With ample floor space and built-in storage cabinetry, making those daily wardrobe decisions and keeping your belongings organized becomes a simple pleasure!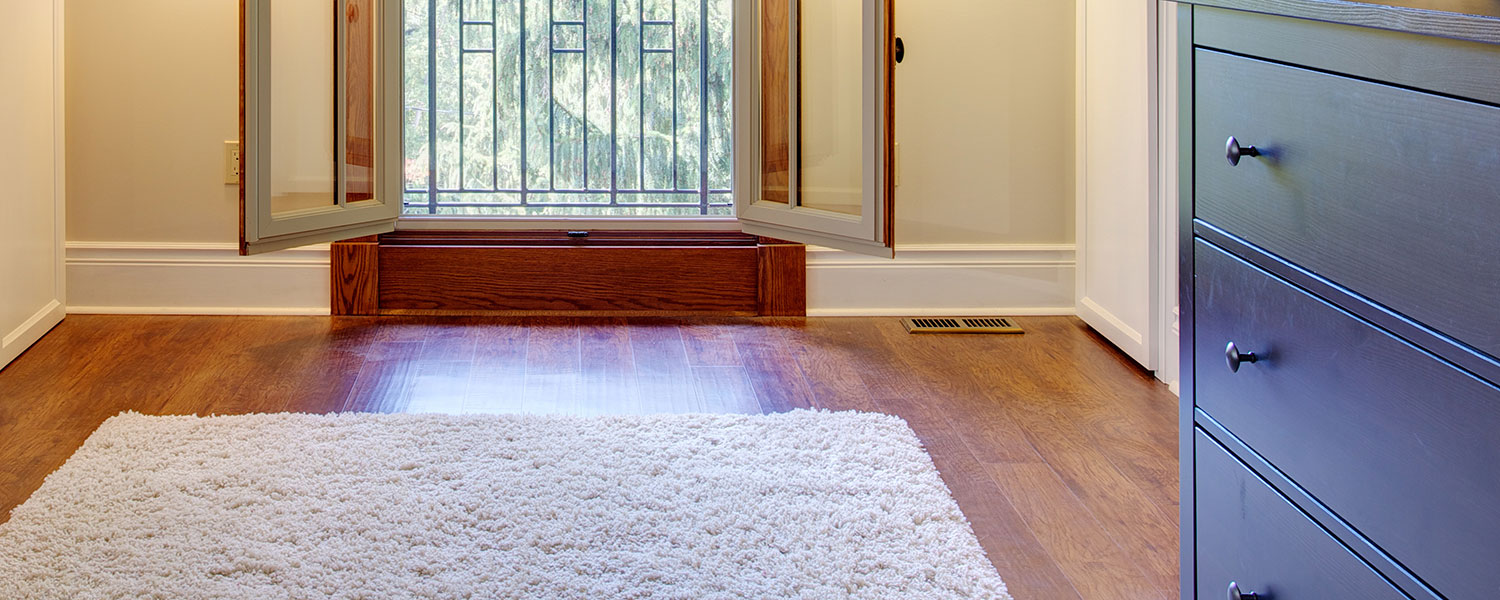 Flooring
In the bedroom you want something that feels beautiful and is beautifully suited to the area. Dark, shining hardwood floors that feel cool and clean underfoot, perhaps, or chenille-soft carpeting to perpetually pamper your toes.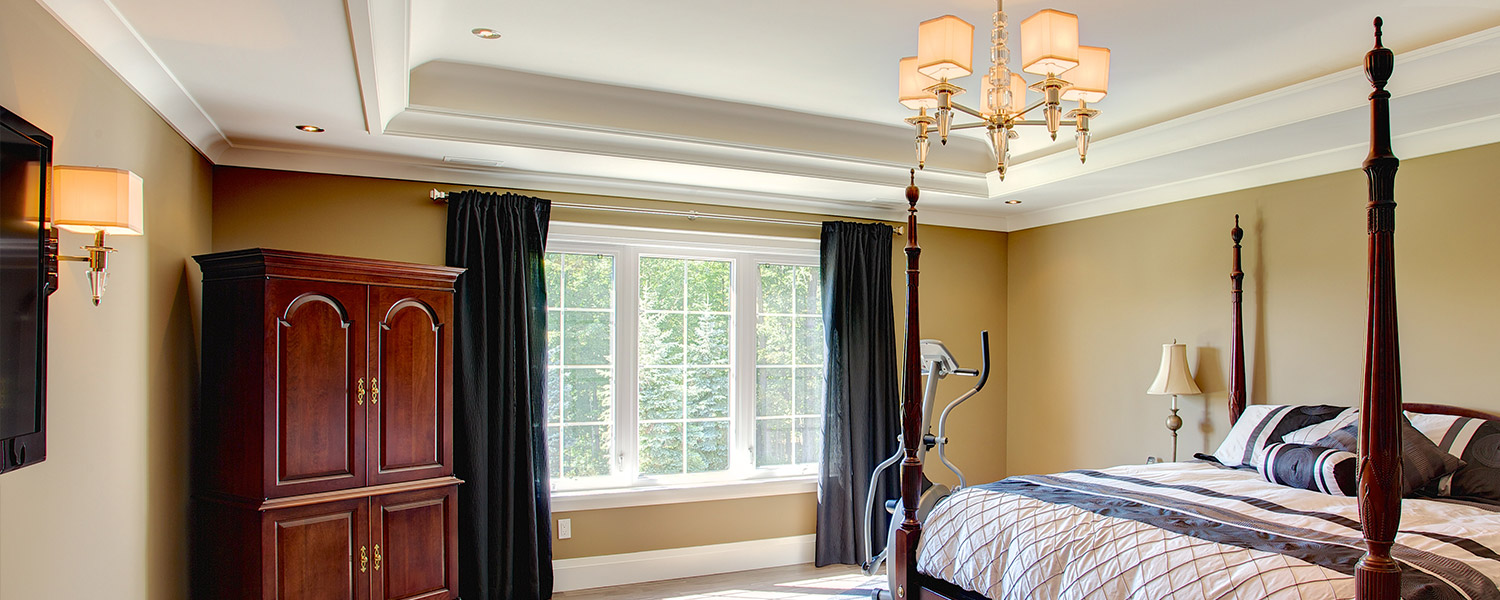 Ceilings
Features like coffered panels, cathedral heights or crown molding create an overall luxury tone to the space, but in this room, they're actually looked at the most often too.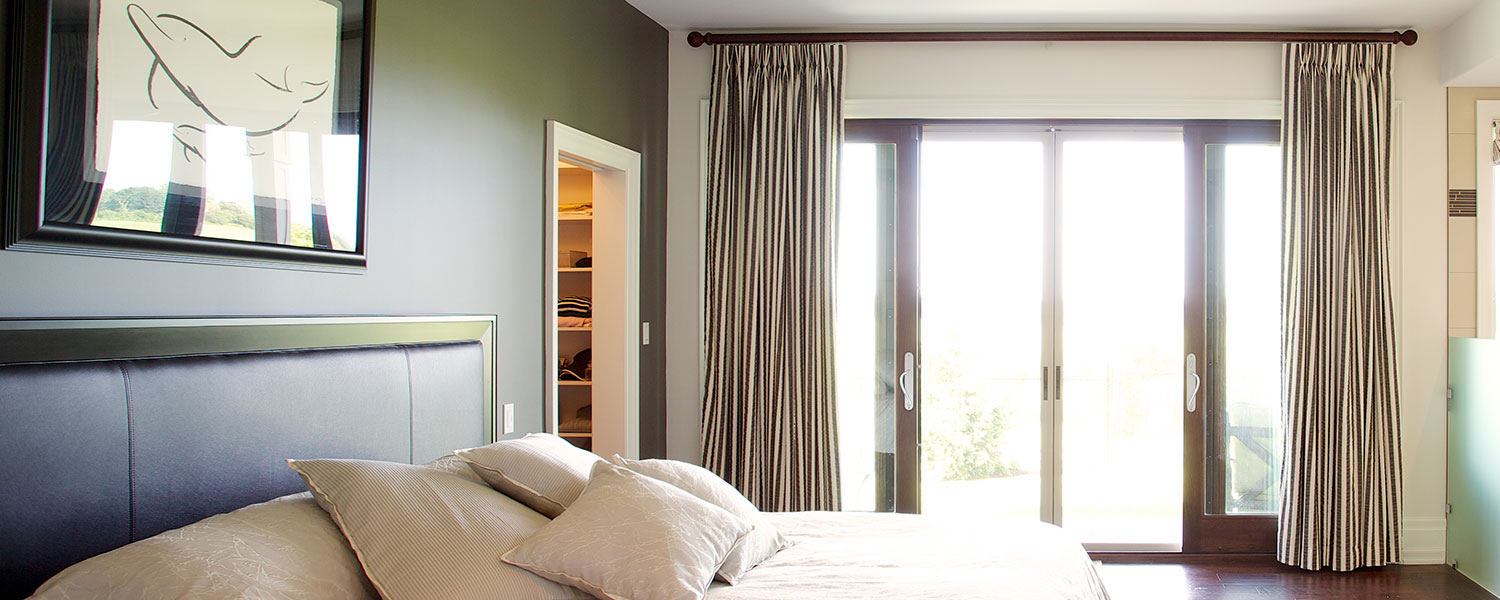 Windows and covers
Whether you have a spectacular view or not, windows can be strategically chosen to highlight the best from your surrounding landscape – and look spectacular from the inside too!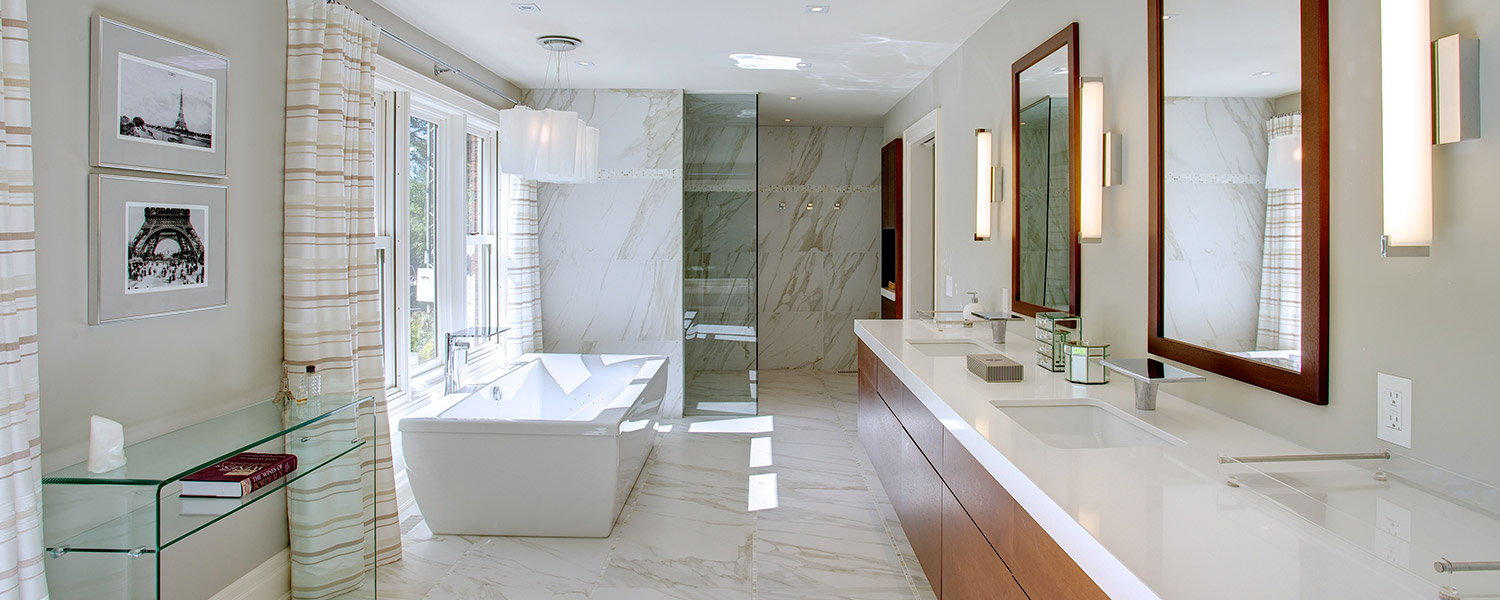 En-suites: now it's your time.
You've probably had an en-suite on your list for a while now. Who couldn't use access to a private bathroom from their bedroom, a soaker tub and his and her vanities? Make now your time.
View our bathrooms
Sitting areas

Create a bedroom that is about more than just the bed. A luxurious area to lounge will make you love your private escape in a whole new way.

Fireplaces

It's the ultimate comfort: taking an hour or two to relax by a crackling fire with a loved one (or loved book) in your own private bedroom. Bliss.

Technology

Incorporate your TV, stereo and speaker systems into your bedroom strategically, so that they can be easily out of view when you want them to be.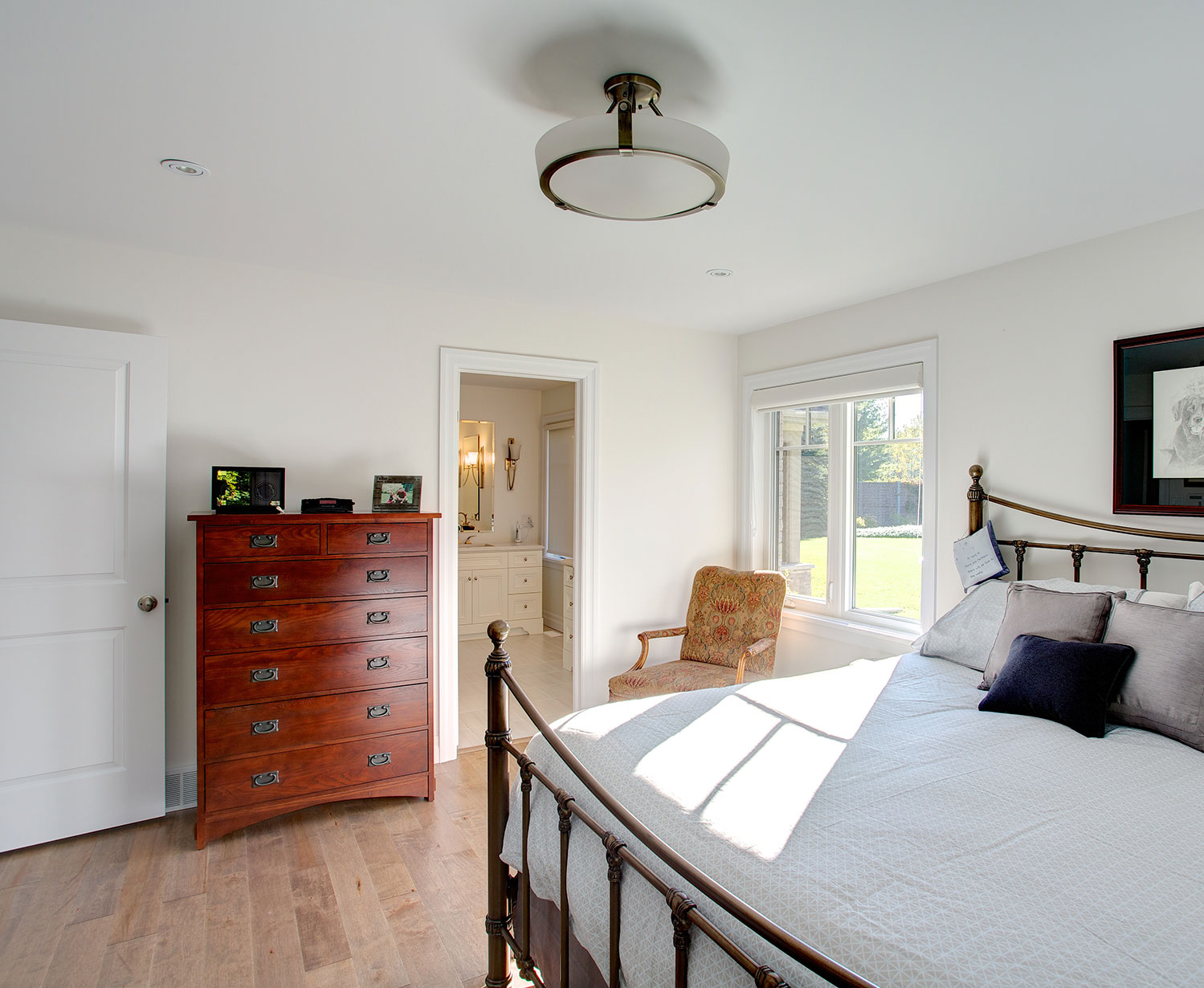 The

right fit

With any renovation to your home, you want to know you're using a company that values the things you feel are important. So to make sure our relationship will be a successful one, we will:
Listen attentively
Recognize and address each family's unique needs
Execute with accuracy
Provide helpful, amicable communication
Decline projects where we are unable to deliver a high standard of quality
We look forward to a project that is enjoyable for all!
One of the best warranties in the industry
Our exceptional standards of construction mean a home that will maintain its quality for generations. But for today, it means a greater confidence for you, knowing that your home or renovation stands on one of the best warranties in the industry.
Learn more
Find out more here.
Why not get exactly what you want, including the absence of renovation and construction headaches! To find out about our pain-free process, get in touch. We'll be happy to discuss your plans for a better home.