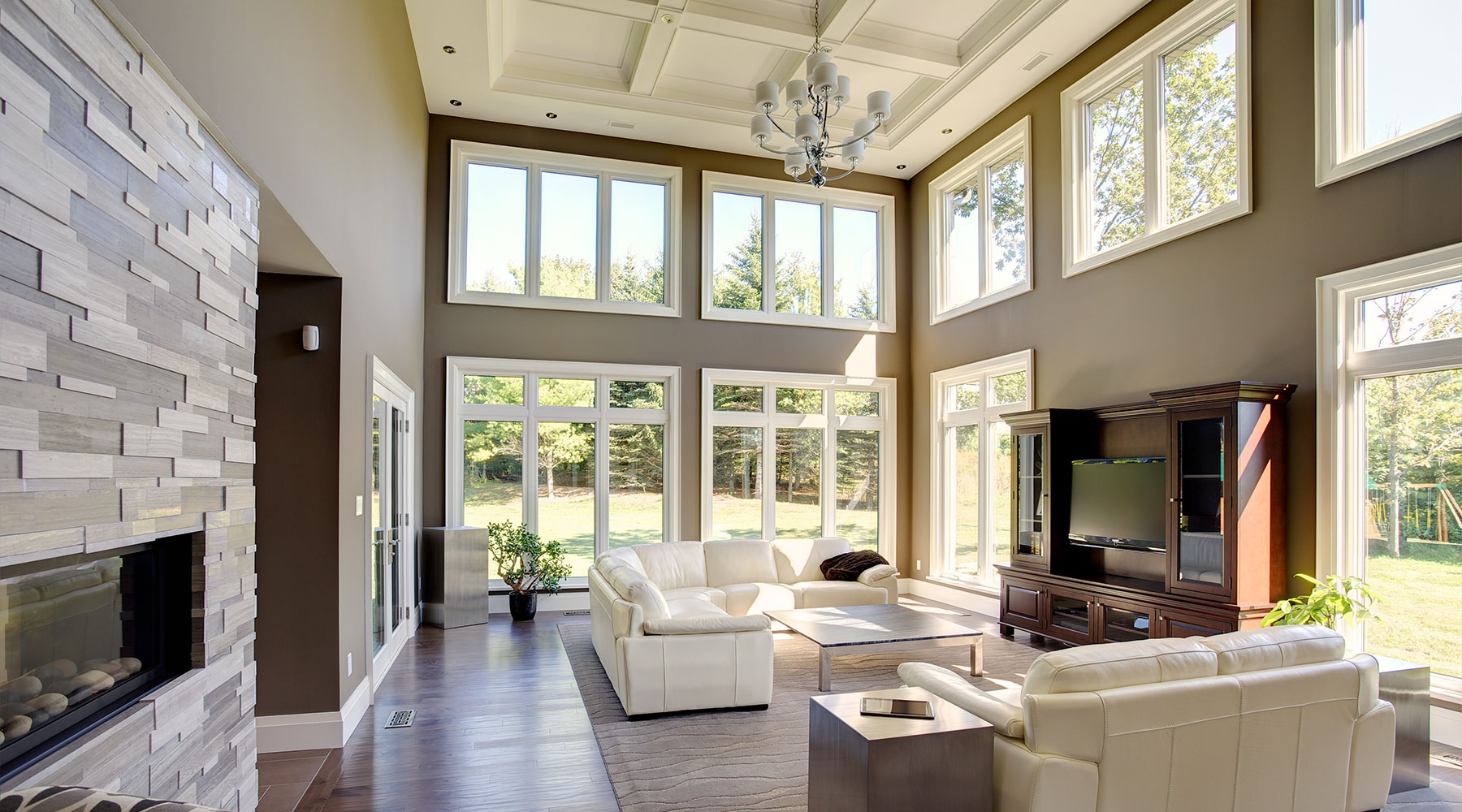 Seating areas
How do you like to use the living room or family room space? Sharing time with family for a movie night? The place for a quiet break? Is it one of the essential areas for entertaining? Your potential uses, your style and the layout must all work together to have a space that is truly valuable.
Alight with beauty
Cozy up in front of something so beautiful it feels like a piece of art! Whether in use or not, your fireplace will be a constant source of enjoyment.
Custom cabinetry
Whether you have a uniquely shaped wall area or just want to maximize your storage space, custom cabinetry like built-in shelving is practical and adds beautiful dimension to a living room.
Entertainment your way
Make your living room the place everyone wants to hang out to catch the next big game with a home theatre area that knows no limits!
Windows & doors
With possibilities like floor-to-ceiling windows and top-sliding doors, windows and doors can make a dramatic style statement.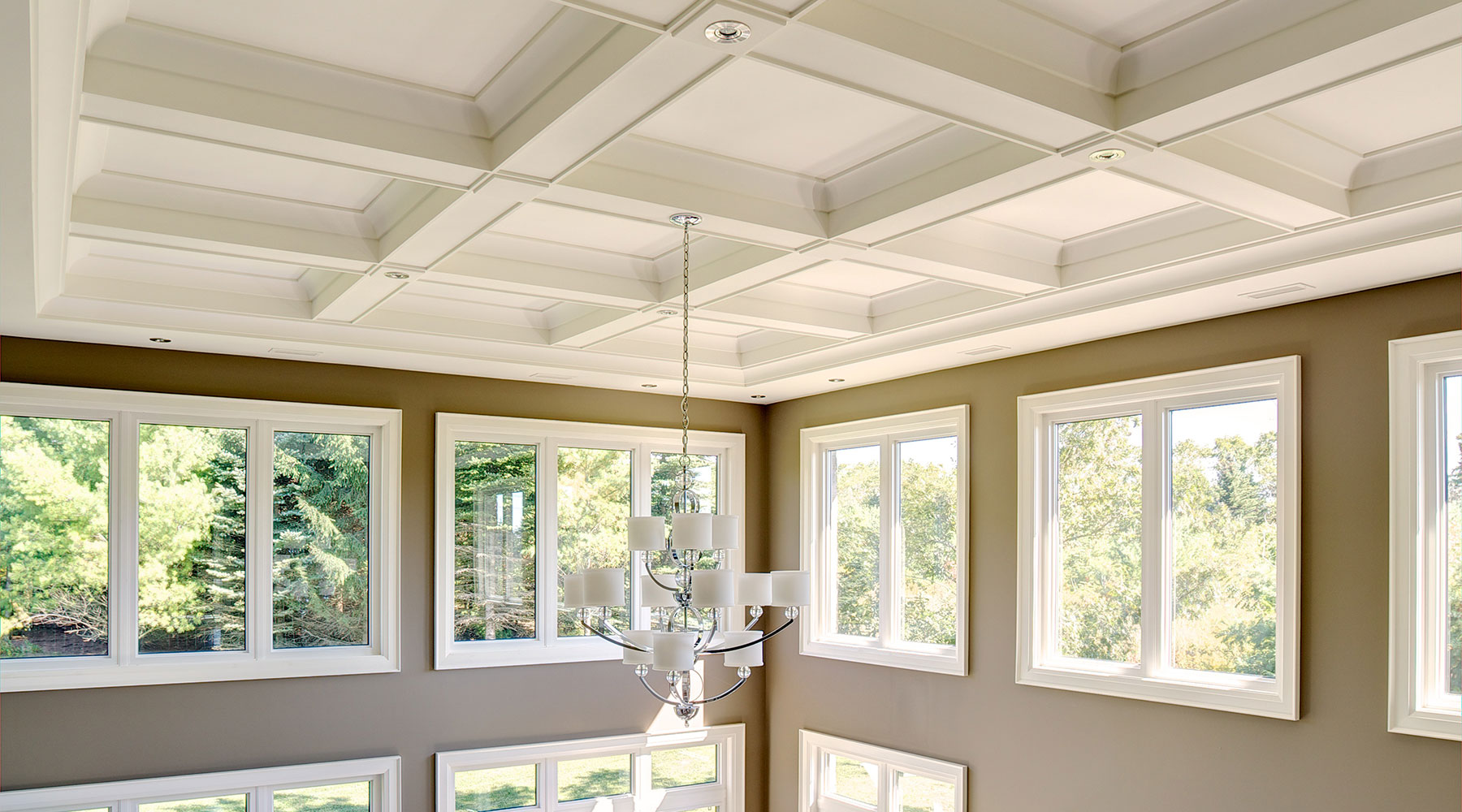 Appealing ceilings
Amp up the presence of your space with beautiful features overhead, like raised ceilings, mouldings or skylights, for example. Don't forget to consider your illumination needs – planning for a variety of lighting methods will ensure you have your uses – and moods – met.
Delightful details
Crown molding & trim

Lighting & fans

Flooring & rugs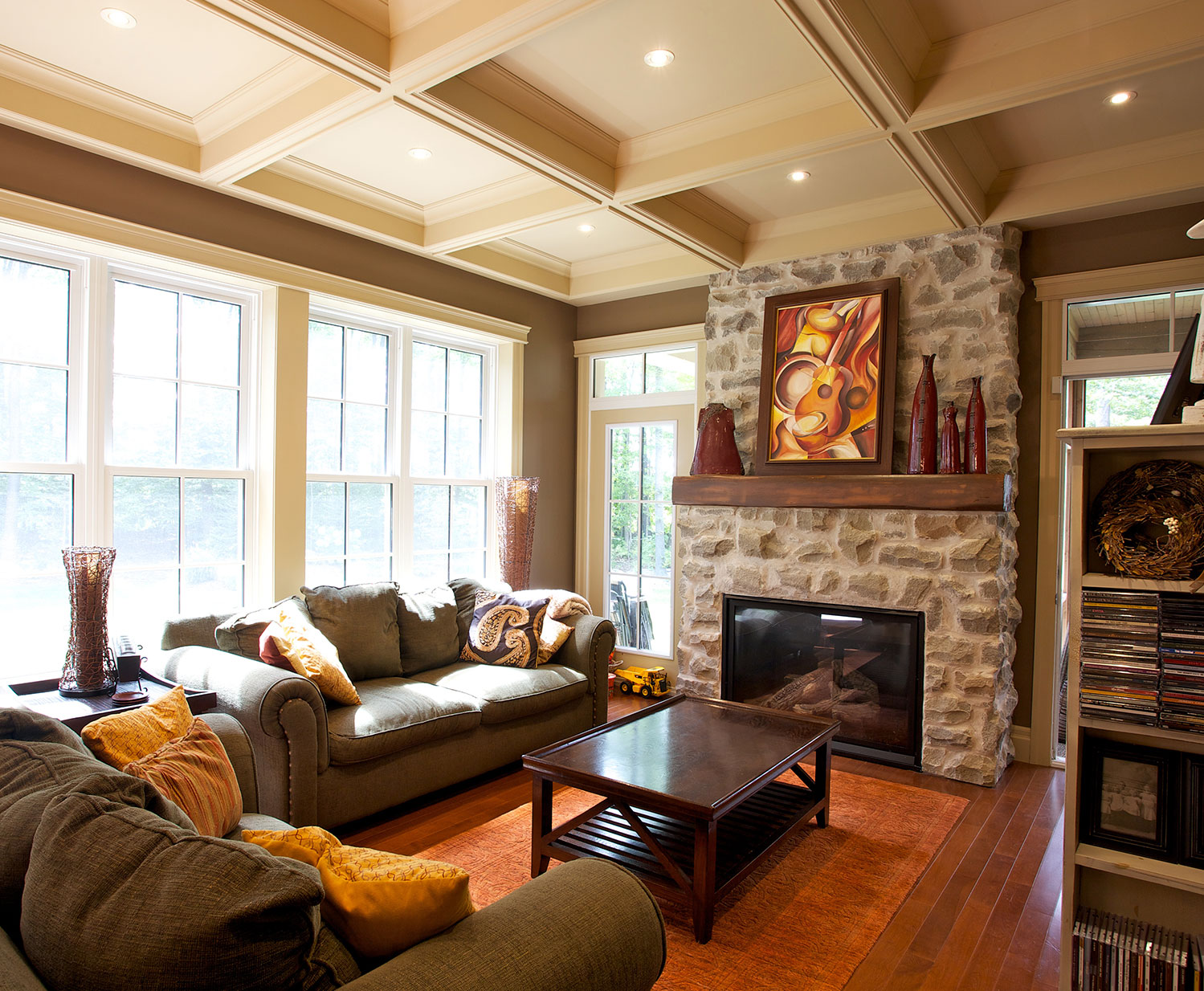 The

right fit

With any renovation to your home, you want to know you're using a company that values the things you feel are important. So to make sure our relationship will be a successful one, we will:
Listen attentively
Recognize and address each family's unique needs
Execute with accuracy
Provide helpful, amicable communication
Decline projects where we are unable to deliver a high standard of quality
We look forward to a project that is enjoyable for all!
One of the best warranties in the industry
Our exceptional standards of construction mean a home that will maintain its quality for generations. But for today, it means a greater confidence for you, knowing that your home or renovation stands on one of the best warranties in the industry.
Learn more
Find out more here.
Why not get exactly what you want, including the absence of renovation and construction headaches! To find out about our pain-free process, get in touch. We'll be happy to discuss your plans for a better home.