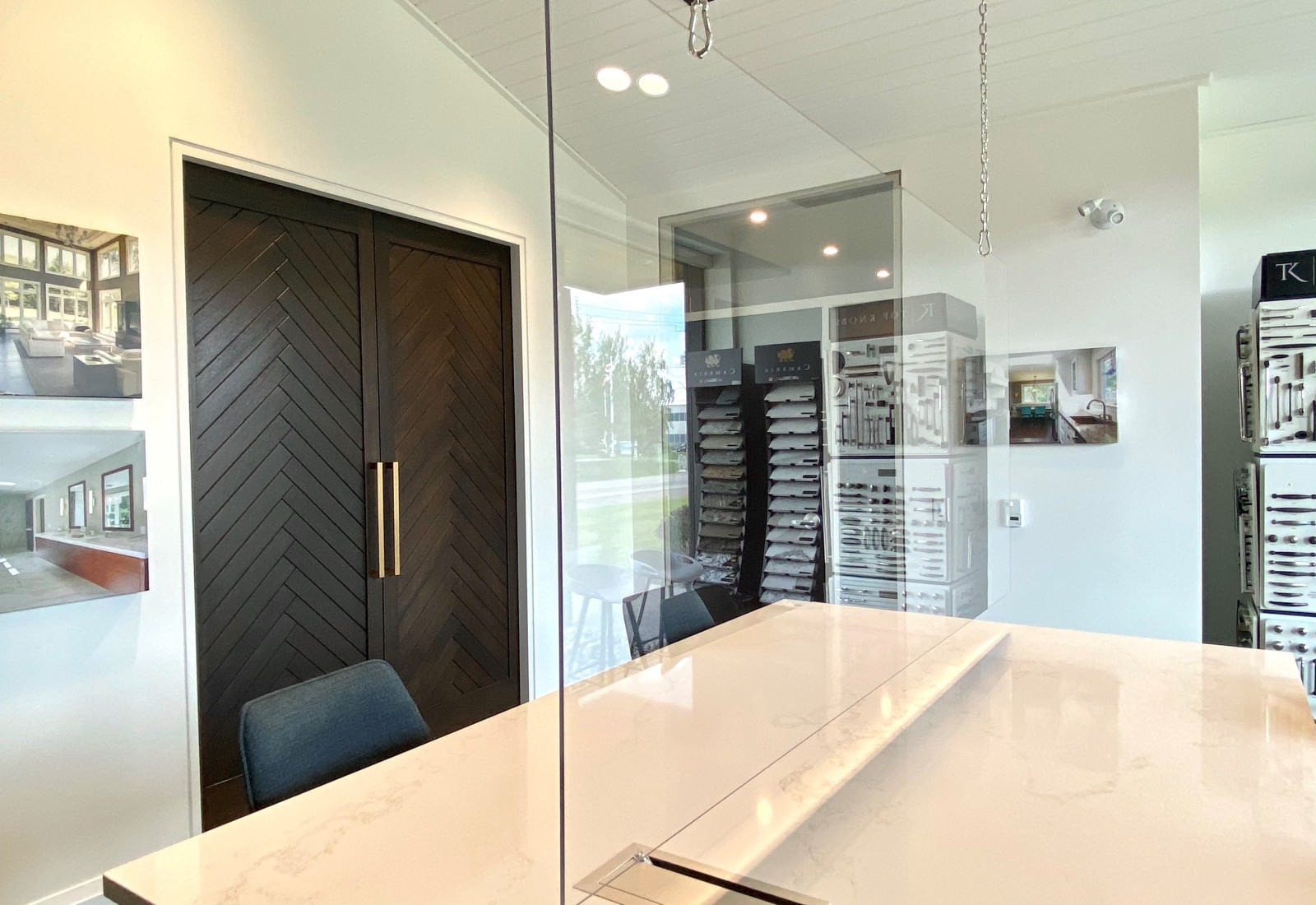 Dear clients and visitors,
We have been closely monitoring the global and local impact of COVID-19 and I would like to give you an update on our response and our commitment to our clients at this point. At Slotegraaf Construction, the safety and health of our clients and employees is our top priority. Our goal at Slotegraaf Construction is to make a difference in our community and set an example in construction safety.
Our office is open and will be pre-screening and requiring clients to sign in upon entering the building. Please contact our office at 519-620-2299 if you are interested in making an appointment. Please note: all in-person sales meetings are temporarily paused from April 19, 2021 to May 20, 2021.
We have implemented extra measures to ensure the safety and protection of our clients in the following ways:
We have installed plexiglass screen dividers in our Selection Room and Boardroom for in-person meetings with our clients to ensure safe physical distancing for everyone

Meetings with clients can also be held via phone or video conference

We perform regular and thorough cleanings of our reception and meeting rooms throughout the day

Hand sanitizer and disposable masks are available at reception

Employees wear masks

We ask that both staff and visitors practice physical distancing

No handshaking

If you don't feel well please reschedule your appointment or have a virtual meeting
Construction Site Protocols:
We have implemented the following safety on-site protocols to keep you and our employees safe:
Employees will have access to soap and hot water on-site to practice proper hand hygiene

Practice physical distancing amongst site crew and clients

Employees wear masks

Crews are equipped with sanitation supplies and common touch surfaces are cleaned routinely

Construction staff are required to attend in-office meetings virtually
The government continues to make recommendations to ensure the safety of everyone. We will continue to update and implement new changes as they happen.
If you have any questions, please don't hesitate to contact us: 519-620-2299 Alternatively, you can fill out our contact form and we will get back to you next business day.
We hope everyone stays safe and we wish you all good health during these unprecedented times.
Sincerely,
Dave Slotegraaf
*This post has been modified as of April 19, 2021
May 12th, 2020
You might also like these posts…
You've reached the end of our posts.
No blog posts found.